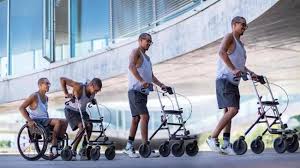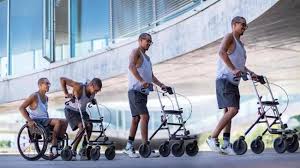 A revolutionary new spinal implant has enabled wheelchair-bound men, with a spinal-cord injury, to walk again, a report says.
According to a new research, whose results published in the journal Nature on Wednesday, the paraplegic men regained control of his leg muscles after they were implanted with electrical stimulators that could help compensate for the damage to his spinal cords.
The research, conducted by the Swiss Federal Institute of Technology (EPFL), said the procedure consisted of targeted electrical stimulation of the spinal cord, combined with intense physical rehabilitation, which leads to activating the spinal cord via an electrical pulse.
"We have observed neurological recovery in our three participants which has never been seen before," Lead researcher professor Gregoire Courtine, adding that the new technique works by reconnecting communication pathways between the legs and the brain, which have been damaged by a spinal injury.
"We stimulated the spinal cord the same way the brain would do naturally. This synergy enabled the paralyzed person to make a hip flexion and swing movement," he added.