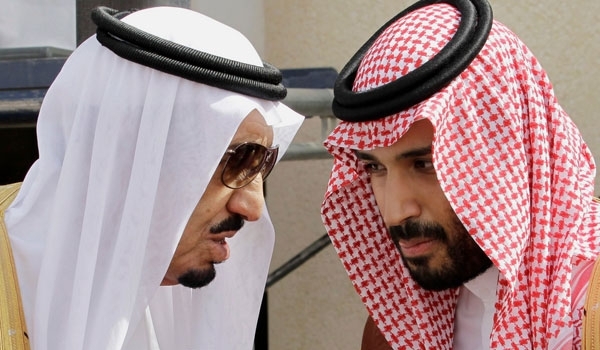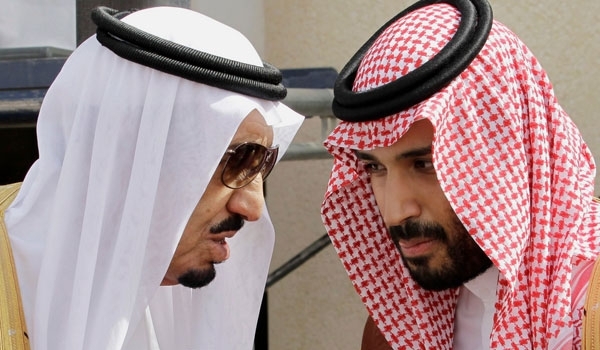 Saudi whistle-blower Mujtahid, who is believed to be a member of or have a well-connected source in the royal family, underlined involvement of a number of Saudi officials in what he called a Saturday night coup against the royal dynasty.
"The attack was launched using a vehicle equipped with a 50-mm machinegun," Mujtahid wrote on his twitter page on Sunday.
He also referred to a twitter post released by Sowt al-Arab, and claimed that Saudi Crown Prince Mohammed bin Salman has been the target of the attack, adding that 7 soldiers have been killed on both sides, while other assailants have disappeared without a trace
Mujtahid added that a number of Saudi figures affiliated to the royal family were involved in the attack.
He also said a drone has also been used to help the assailants to find their target but the whole incident was a gunfire which lasted one hour.
Heavy gunfire was heard near the Saudi King's palace in Riyadh Saudi Arabia, while King Salman was taken to a bunker at an airbase in the city.
A growing number of videos surfaced the media displaying that a heavy gunfire erupted around King Salman bin Abdulaziz Al Saud's palace in the capital, Riyadh.
Reports said the king and his son, Crown Prince Mohammed bin Salman, were evacuated to a bunker at an airbase in the city that is under the protection of the US troops.
While Saudi officials and media were quiet over the incident, there were contradicting reports over the incident. Witnesses and residents of the neighborhoods near the palace said a coup was underway, while other reports said a drone had been flying over the palace.
Saudi opposition members claimed that "a senior ground force officer has led a raid on the palace to kill the king and the crown prince".
Videos also showed that a growing number of armored vehicles were deployed around the palace. 'Bin Salman's special guard' had taken charge of security in the capital. Riyadh's sky had been closed to all civil and military flights as military helicopters from 'Bin Salman's special guard' were flying over the palace.
There is yet no official report on any possible casualties.