Featured
Who Is Hussein: A Practical Demonstration Of True Islam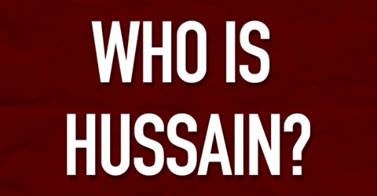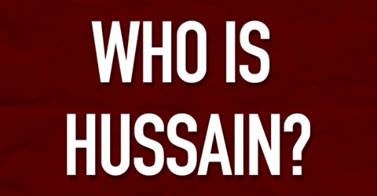 Last year, some friends had told us about a the "Who is Hussein" campaign that was held in Canada's Ottawa, a few young men and ladies organized events under the name "Who is Hussein", inspired by the original movement that was launched in London and in accordance with them.
This year, the Lebanese lived the experience, as they were involved with the "Who is Hussein" campaign starting with the Muharram Lunar (Hijri) month and ending…never!
The group of activists started different activities in Lebanon, symbolizing the teachings of Imam Hussein (peace be upon him).
Be it water bottles distributed in the streets with sayings by Imam Hussein or quotes of famous people on what they have learned from him, to flyers educating the people about this man who is still alive after his martyrdom 1400 years ago.
Also, to honor the memory of Imam Hussein on the occasion of Ashoura, the organization held a blood drive in Hamra last Thursday. More than ninety people donated blood, which was given then to the St. Jude's Children Cancer Center at the American University in Beirut Medical Center.
"Instead of having your blood on the streets you can have it in another person's veins," said Riham Hijazi, who coordinated the drive.
On the tenth day of Muharram, many people resort to what is known as 'Tatbir', ritually shed their blood to honor Imam Hussein.

Riham and her fellow activists accentuated that if Imam Hussein were alive today, he would have done the same, he would have donated his blood to help another brother of humanity live.
The international campaign, which was founded in London in 2012, seeks to educate the public about the historical figure Hussein bin Ali (peace be upon him), comparing him to civil rights leaders such as Mahatma Ghandi and Martin Luther King.
The organization also hopes to cast the true image of Imam Hussein for Muslims and non-Muslims alike. Via its social media accounts, it also provides interaction with a variety of audiences worldwide.
Imam Hussein, said Hijazi, preached "being compassionate about other people, regardless of sect, religion, color, anything that separates us as human beings."
"Some people don't really know Imam Hussein like we know him. They think Shiites, all they do is wail and weep, shed blood. We're here to change that image," she said.
Who is Hussein drove blood for donation in almost 17 cities.

The campaign activities did not stop on Ashoura, the tenth of Muharram, rather the organization has also started another activity in which it provides food for the needy.

More activities are to take place throughout the year, according to the organizers, all shedding light on the teachings of Imam Hussein, and on the true and genuine teachings of Islam that rotate around love and humanity.