Iran
Leaders of Ummah
Middle East
Who is new IRGC commander General Salami?
Hossein Salami, appointed as the new commander of the Islamic Revolution Guards Corps (IRGC), was one of the key military commanders during the Iraqi war on Iran in the 1980s.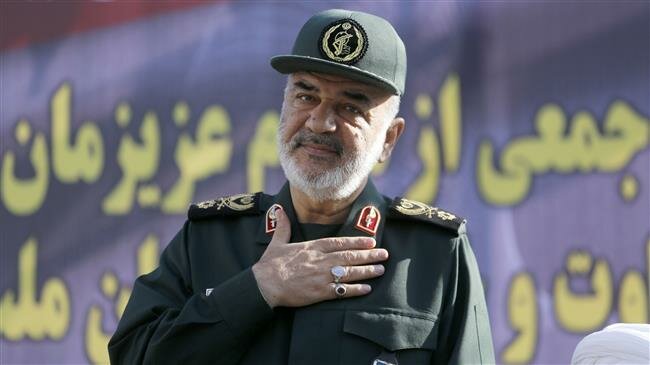 He was born in the city of Golpayegan in Iran's central province of Isfahan in 1960.
In 1978, he enrolled in the mechanical engineering department of Iran University of Science and Technology.
Salami joined the IRGC at the start of the 1980-88 war of the former Iraqi dictator Saddam Hussein against the Islamic Republic.
He served as the commander of 25th Karbala Division, 14th Imam Hossein Division and Noah Headquarters during the eight-year war.
After the war, he continued his academic studies and graduated with a master's degree in defense management.
At IRGC, he has served in several capacities, including the commander of IRGC University of Command and Staff, operations deputy of IRGC Joint Staff, and commander of IRGC Air Force.
He is currently a faculty member at Supreme National Defense University.
In a Sunday decree, Leader of the Islamic Revolution Ayatollah Seyyed Ali Khamenei appointed Salami, who previously served as IRGC's second-in-command, as the new chief commander of the elite force, also promoting him to the rank of major general.
Salami replaced Major General Mohammad Ali Ja'fari, who had held the post since September 2007.
The Leader issued another decree, appointing General Ja'fari as the new head of Hadhrat Baqiatollah al-A'zam Cultural and Social Headquarters.