Syria
'Whoever ruined Syria must compensate'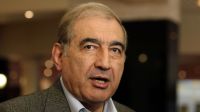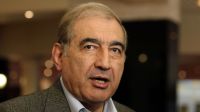 Syrian Deputy Prime Minister Qadri Jamil says countries that have participated in Syria's crisis must compensate for the destruction they have brought to the Arab country.
According to IRIB, Jamil said in an interview with the Russian TV channel Russia Today (RT) on Monday "We must not forget that Syria is a country rich in resources. However, clearly after all this destruction, its own resources are insufficient for reconstruction. Thus, one must mobilize private funds and additional resources, including form of compensation. It is natural that countries that have destroyed Syria must compensate."
The Syrian deputy prime minister pointed the finger at Turkey, accusing the country of looting Syria's industrial hub, Aleppo.
He further noted that corrupt figures who subsequently became representatives of foreign-backed opposition groups will also have to pay for post-conflict reconstruction.
Jamil said that the issue of compensation by the states, which have played a role in the destruction of the Middle Eastern country, will be one of the priority issues at the upcoming Geneva II conference.