Iran
Middle East
With calls for unity, Tehran hosts first Friday prayers in 20 months
Marking the first Friday prayers in Iran's capital Tehran in 20 months, speakers have called for unity among various Islamic sects, describing it "the strongest weapon in our hands."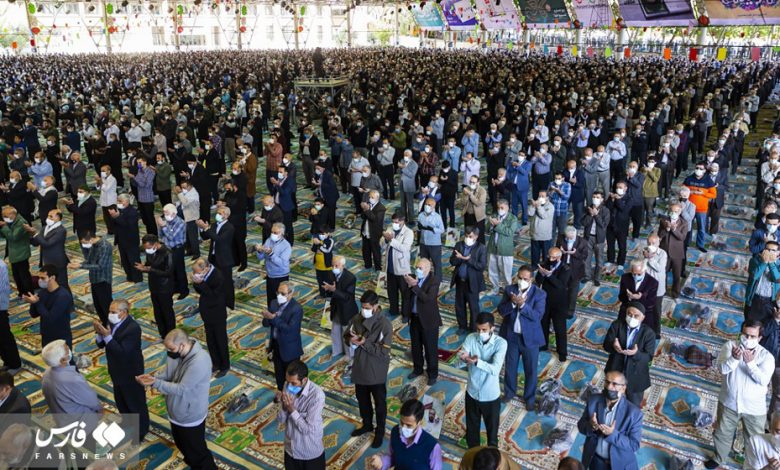 Addressing worshipers before the main sermon of the Friday prayers, Sheikh Ghazi Yusuf Hanina, chairman of the Assembly of Lebanese Muslim Scholars, thanked Leader of the Islamic Revolution Ayatollah Seyyed Ali Khamenei for supporting the Lebanese people in the fight against Takfiri terrorists as well as Israel and the US.
He said religious differences must not be the cause of discord among Muslims.
Pointing to the Islamic Unity Week, Sheikh Yusuf Hanina said the late founder of the Islamic Revolution, Imam Khomeini, picked the birth of Prophet Mohammed (PBUH) for the occasion so as to create unity among all Muslims.
The Islamic Unity Week refers to a ceremony held every year both by Sunnis and Shias between two dates of the birthday of Prophet Mohammed, one of which is narrated by Sunnis and the other by Shias.
This year, the event coincided with the first Friday prayers in Tehran since the spread of COVID-19 across the country in early 2020.
"One of the challenges of the Muslim Ummah (community) is the need to create unity in taking positions and among the people," Sheikh Yusuf Hanina told worshippers, stressing that "the strongest weapon in our hands is the unity of all Muslims."
Hinting at plots hatched by the enemies of Islam, in particular the US and Israel, to sow discord in the Muslim community, the Lebanese cleric said Muslims need to get united so as to be able to fight internal and external enemies.
He said the US, Zionists and munafiqeen (hypocrites) attempted in vain to sow religious discord in Lebanon, adding that "from the north to the south of Lebanon, everyone tried to put out the fire of sedition and division."
'Unity is a strategy'
Addressing the worshippers during the main sermon, the Friday prayer leader also highlighted the primacy of unity among Muslims.
"The issue of unity among the Muslim Ummah is neither a superficial issue, a method nor a tactic, but rather, it is a strategy, basis and foundation," Mohammad Javad Haj Ali Akbari said.
He also referred to the United States' crimes against the Iranian nation in the last 20 months, including the intensifying of its sanctions on Iran, even though the country was struggling to contain the spread of the coronavirus.
"Nevertheless, by the grace of God and the wise leadership of the Leader of the Revolution, our nation emerged proud with decency and patience in the face of the enemies, troubles and tactless acts," Haj Ali Akbari added.