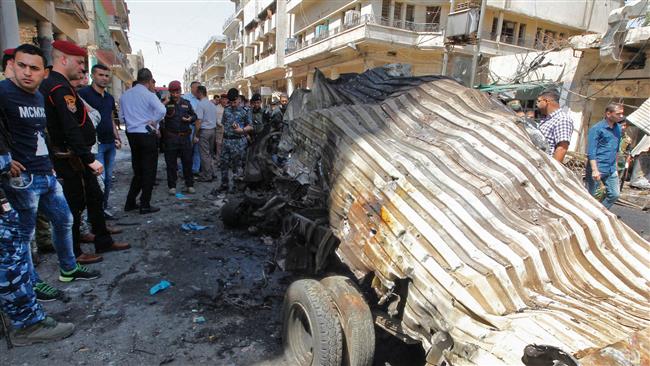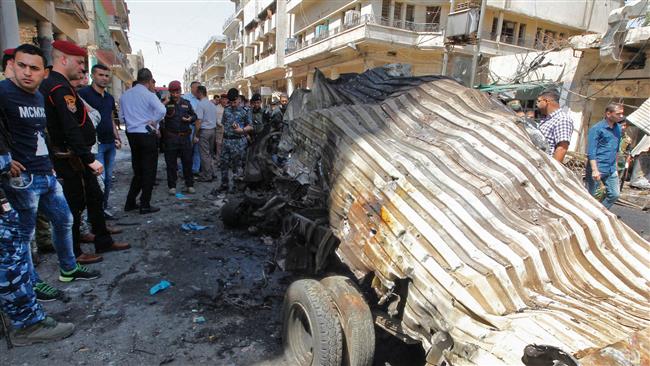 Explosives loaded onto vehicles go off in two different locations across the Iraqi capital of Baghdad, killing five people and injuring eight others.
A car bomb went off in the al-Shorteh Raabe'ah neighborhood in the city's south, killing three women and inflicting injuries on five other people, Iraq's al-Sumaria television network reported on Sunday.
Another such device blew up in Abu Disher, also a southern Baghdad neighborhood, killing two people and wounding three more, the source added.
Iraq sources said the number of the casualties could go up due to severe injuries among the wounded.
No party has claimed responsibility for the attacks so far, but they bore the hallmarks of the sporadic assaults carried out by the Takfiri terror group of Daesh farther afield from its handful of remaining strongholds in the country.
Daesh launched its campaign of terror against Iraq in 2014, seizing large swathes of it during lightning attacks. The Army enlisted the assistance of Shia-majority militiamen in the following years, flushing the group out of its major turfs.
Now, the country is on course to oust the outfit from the entirety of its territory.
The Army and its allies fully liberated the northern city of Mosul, which Daesh had dubbed its so-called headquarters in Iraq, last month.
On August 20, Prime Minister Haider al-Abadi announced the commencement of a major offensive to retake the city of Tal Afar, near Mosul, as the latest of counter-terrorism operations targeting Daesh.
The combined forces have reportedly cleansed 90 percent of the city.