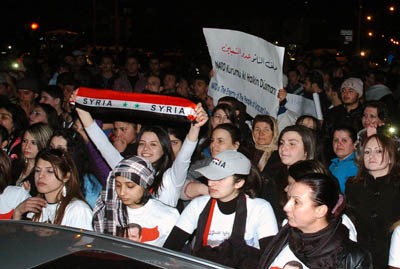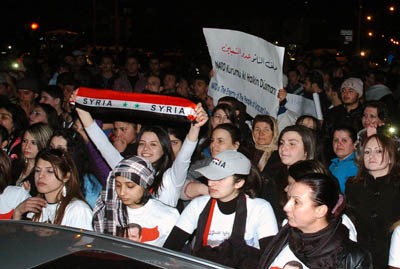 The Popular Front for the Liberation of Liwa Iskenderun (Women of Syrian Resistance) on Friday organized a solidarity and gratitude stand in Lattakia timed to coincide with the stand organized by the Ladies of Istanbul.
The stand, organized on occasion of International Women's Day, aims to thank the Turkish women who support Syrian women who are facing methodical terrorism.
Participants lauded the resilience of Syrian women and denounced the policies of Recep Tayyip Erdogan against Syria, delivering speeches voicing thanks for the friendly Turkish people who are oppressed by the Erdogan-led Justice and Development Party.
The participants also praised the sacrifices of the Syrian Army and its efforts to protect the homeland.