Europe
Workers strike against Italy's economic reforms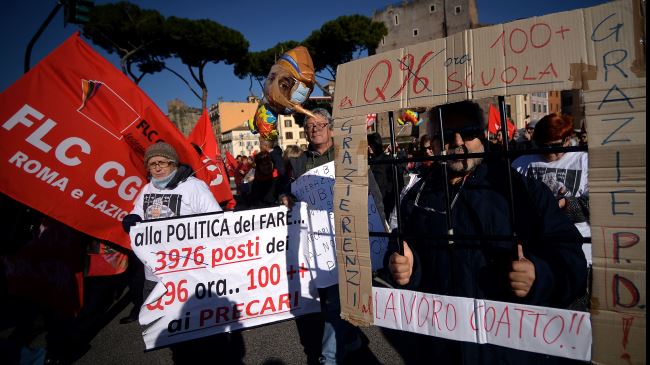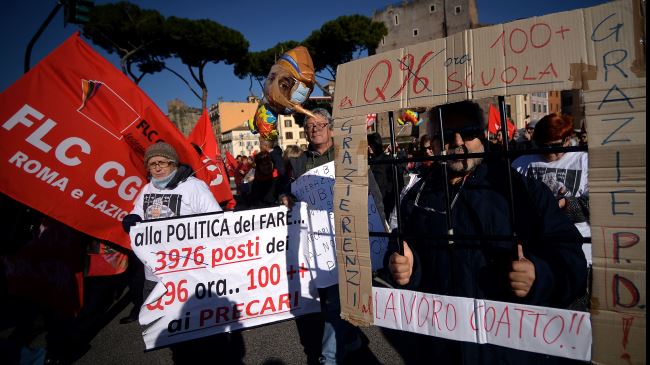 Thousands of striking workers in Italy are set to turn out nationwide to condemn the government's economic reforms.
The protesters are opposed to the government plans for job reforms, which are aimed at making it easier to hire and fire workers.
Union workers have staged protests in more than 50 Italian cities with some members of the Democratic Party also joining the protests. Italian Prime Minister Matteo Renzi, himself a member of the party, has already declared that he would not back down on his "Jobs Act," which cancels some of the protections given to workers on permanent contracts.
The center-left government has vowed to implement the reforms in employment laws, a move which a series of governments failed to do over the past years.
Union members took to the streets on Friday morning in various cities to protest the government's continued insistence on implementing the reforms.
The industrial action hit schools, hospitals, airports and public transport, shutting down basic services across Italy. Italy's former industrial capital, Turin, is expected to see the largest protests while workers in other major cities like Milan, Rome and Genoa will stage similar demonstrations.