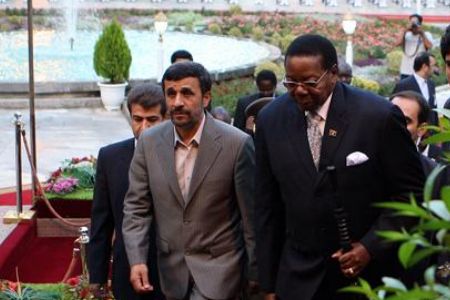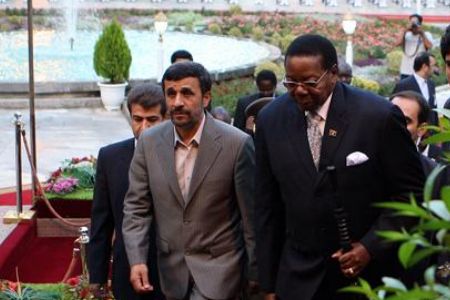 Iran's President Mahmoud Ahmadinejad says the world is controlled by certain ex-colonialist countries which are hindering the progress of independent nations.
The management of the world is in the hands of "certain countries which have a tainted record in colonialism and slavery," Ahmadinejad said in a meeting with his Malawian counterpart, Bingu wa Mutharika, in Tehran on Monday.
"The existing unjust orders have failed in providing the humanity's needs, and insecurity and threats have spread through the world," Islamic Republic of Iran News Network quoted Ahmadinejad as saying.
The Iranian president added that the world needs new orders based on justice and respect for rights of all nations, reiterating the necessity of unity among independent countries and states to establish such orders.
Ahmadinejad also referred to the vast capacities for enhancing relations between Iran and Malawi, saying that the two countries should expand their economic, industrial, scientific and agricultural ties.
Mutharika, for his part, said that his country "fully supports the policy and stances of the Islamic Republic of Iran."