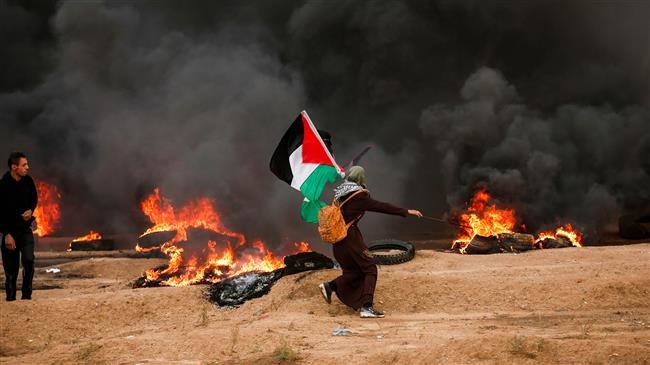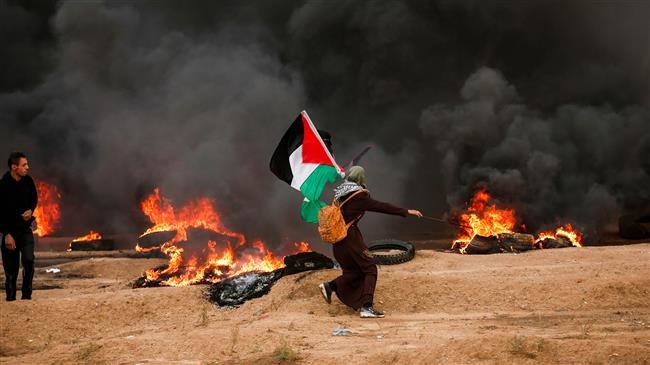 Israel will continue using violence against Palestinians unless the international community takes concrete action to stop it, says a commentator.
"I think that the international community has an obligation to get Israel to abide by international law and if it doesn't, then it deserves economic sanctions, it deserves political sanctions, it deserves every kind of sanction that the world community can put onto it until it decides to behave like a civilized, if you like, establishment," Syed Mohsin Abbas told Press TV in an interview on Sunday.
"Until that happens, Israel is actually been given a carte blanche, a green light by the international community, that it's behavior in terms of killing innocent Palestinian children or civilians or denying the basic human rights … this is all clear to the international community and unless you are willing to put real action in place, unless you are willing to let Israel know there is a price to pay, it will continue using violence," he added.
The comments came after Israeli forces once used violence against Palestinians in the besieged Gaza strip, opening fire at civilians in several spots along the enclave.
The Gaza Strip has been witnessing tensions since March 30, which marked the start of the "Great March of Return" protests demanding the right to return for the Palestinians driven out of their homeland.
Those tensions saw a sharp rise on May 14, marking the 70th anniversary of the Nakba Day (the Day of Catastrophe), which this year coincided with the US embassy relocation from Tel Aviv to occupied Jerusalem al-Quds.
More than 200 Palestinians have so far been killed and over 20,000 others wounded in the renewed Gaza clashes, according to the latest figures released by the Gaza Health Ministry.