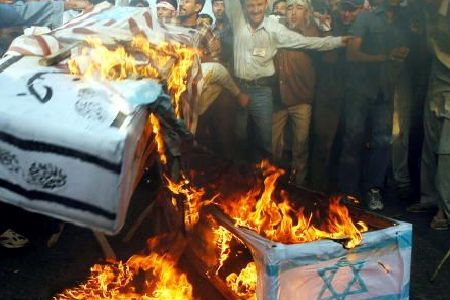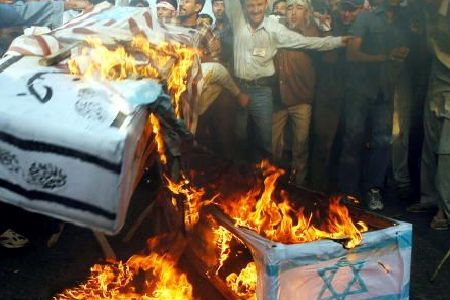 Iran's Association for liberation of the holy al-Quds (Jerusalem) slams Western and US support for Israel, insisting that global resolve to annihilate the Israeli regime has strengthened.
"The US and European Union, as staunch allies of the occupying Zionist regime (Israel), and certain Arab and Muslim governments are openly and covertly supporting the illegitimate Israeli regime and its extensive crimes, particularly the oppression of the Palestinian people," the association said in a statement on Wednesday, two days before the International Quds Day.
Initiated by the late founder of the Islamic Revolution in Iran, Imam Khomeini, the International Quds Day marks the last Friday of the holy month of Ramadan, when Muslims throughout the globe are urged to hold rallies in support of the Palestinian resistance against what Imam Khomeini commonly referred to as "the illegitimate Israeli regime occupying Palestine."
The statement also censured US-led efforts to bring "betraying and compromising" Palestinian elements to the negotiating table with Israel.
"However, on the other side of the Palestinian coin, there is the resistance movement of a new generation that selflessly engages in battles against the occupiers of their homes and land," it said.
"This generation has been able to win public opinion in the five continents to liberate the entire Palestine and return millions of the Palestinians back to their homeland."
"This generation has strengthened the international resolve to annihilate Israel," the statement added.
The association also emphasized that Israeli policymakers and planners have reached an understanding that following Israel's 33-day war against Lebanon's Hezbollah and the 22-day war in Gaza, "the alarm bell for eradication of the Jewish government in Palestine has started ringing."
It also pointed to the very difficult situation of more than 1.5 million Palestinians in the Gaza Strip and the inaction of the world, especially by certain Muslim countries, toward the Gazans' plight. It, however, insisted that victory is near.
The association called on all Muslims across the globe, particularly the vigilant Iranian nation, to massively take part in the International Quds Day rallies, following the guidelines of founder of the Islamic Republic, the late Imam Khomeini, and Leader of the Islamic Revolution Ayatollah Seyyed Ali Khamenei.