Iran
World welcomes Iran's moderate Islamic approach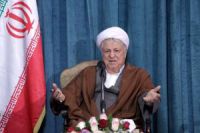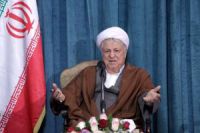 Chairman of Iran's Expediency Council Ayatollah Akbar Hashemi Rafsanjani said in Tehran on Monday that world nations have welcomed moderate Islamic approach of Iran in all cultural, political and social fields.
According to IRNA, addressing a meeting with economic activists, Rafsanjani said making reforms in domestic management and settlement of the existing disputes with the West would help Iran achieve its appropriate cultural, technological and scientific status in near future.
He expressed hope that removing the existing obstacles in the way of economic and industrial activities would pave the way for progress of national production both in terms of quality and quantity.
The EC chairman reiterated that those involved in economic activities are respected in all countries.