Iran
Middle East
World News
World's Airlines Returning to Iran's Airspace, Ignoring US Warnings
The airlines that had rerouted their flights to keep away from Iranian skies after a NOTAM (notice to airmen) issued by the US are now returning to their conventional routes through Iran's airspace as they are safer and more economical, Iran's Airports Company (IAC) announced.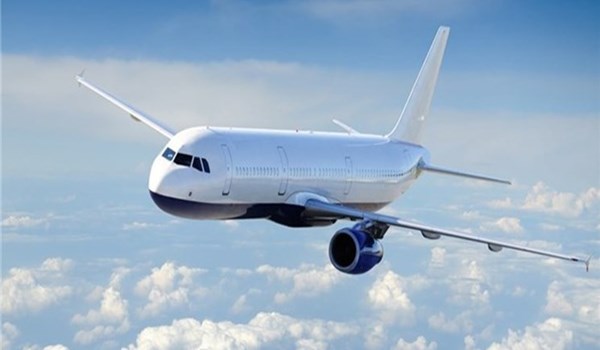 Managing Director of IAC Siavash Amirmakri said on Wednesday that after Iran shot down an intruding American spy drone over its territorial waters, the US issued some NOTAMs which reduced the daily number of flights over Iran from approximately 840 to somewhere around 800.
"But, since last week, the number of flights crossing over Iran is again rising as the fervor ebbed and airline companies found out that Iran's airspace is still safe," he added.
"In addition, it is economically better for airline companies to use Iran's airspace as it reduces the during of flights since the air routes through Iran are much shorter," Amirmakri highlighted.
He added that the number of daily flights over Iran is expected to increase in the coming days to reach the former number of nearly 840 flights.
"Following the downing of the US drone and the reduction in the number of flights through Iran's airspace, we did nothing," he said, underlining that it was the airlines themselves which found out that Iran's airspace best fits their interests and it is to their own benefit to ignore the US propaganda against Iran.
The official added that Iran is legally suing the US for issuing irrelevant NOTAMs, highlighting that Tehran has filed a complaint at the International Civil Aviation Organization (ICAO) and the case is still open.
Last week, Iran, in a letter to the International Federation of Air Traffic Controllers' Associations (IFTACA) President and CEO Duncan Auld, assured him of the safety of all international civilian planes passing through Iranian airspace.
Secretary-General of Iranian Air Traffic Controllers Association (Iran ATCA) Ayyub Rezayee Samareyn in his letter to Auld rejected a US warning for flights passing over the Persian Gulf after an intruding American spy drone was shot down over Iran's territorial waters on June 20.
"It should be mentioned that the US drone was targeted inside an area that the Islamic Republic of Iran, according to International Civil Aviation Organization (ICAO), had already declared as Danger Area, that is, naturally, civil flights never passes that area," wrote Rezayee Samareyn.
"So, the civil flights security was never threatened at the time of the incident," he added.
In relevant remarks, Spokesman of Iran's Civil Aviation Organization Reza Jafarzadeh also stated in late June that foreign airlines had not declared any rerouting from Iranian sky.
"We have not received any report about the change of route or reduction in the passing flights by foreign airlines," Jafarzadeh told FNA.
He added that the foreign airlines prefer to use the Iranian airspace given its cost-effective nature and high security.
Jafarzadeh explained that after the Iranian Armed Forces shot down a US spy drone over the country's territorial waters, Washington attempted to display Iran's airspace as insecure through the ban placed by the Federal Aviation Administration (FAA) on US carriers' flight through Iranian airspace, adding that downing of the spy drone is no way related to the operation of passenger flights.
"All the world states admit that Iran's airspace and sky is secure," he said.
A US spy drone violated Iranian airspace and was shot down by the Islamic Revolution Guards Corps (IRGC) Aerospace Force over Iran's territorial waters near the Strait of Hormuz on June 20. The aircraft that was accompanied by two other US military planes ignored several warnings by Iranians and was targeted after it flew several miles into the Iranian airspace.