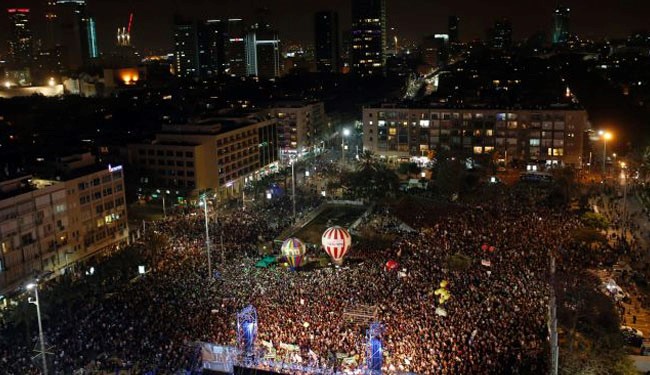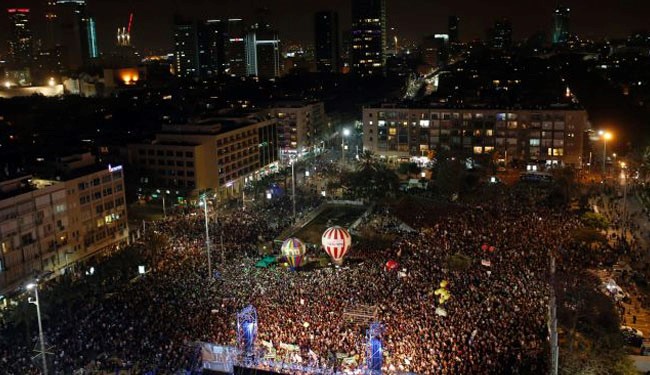 Israel is Suffering the "Worst Crisis since its Creation" under Netanyahu's Leadership : a Former Mossad Director
Israel is suffering the "worst crisis since its creation" under Netanyahu's leadership, a former Mossad director told a crowd of up to 50,000 in Tel Aviv. Delivering his keynote speech, Meir Dagan, the former Mossad director spoke of the government's lack of vision and inability to properly direct the country.
"I am frightened by our leadership. I am afraid because of the lack of vision and a loss of direction. I am frightened by the hesitation and the stagnation [of Israel's government]. And I am frightened, above all else, from a crisis in leadership. It is the worst crisis that Israel has seen to this day," Maj. Gen Dagan told a receptive crowd in Rabin Square in Tel Aviv, held under the banner of 'Israel wants change.'
Meanwhile Dagan claimed that Netanyahu's policies have been leading the country down the road to an "end of the Zionist dream."
He also criticized Netanyahu's Operation Protective Edge, which saw seven weeks of Israeli bombardment and ground operations in Gaza against Hamas militants last summer which resulted in the deaths of over 2,200 Palestinian people, mainly civilians, and some 70 Israelis.