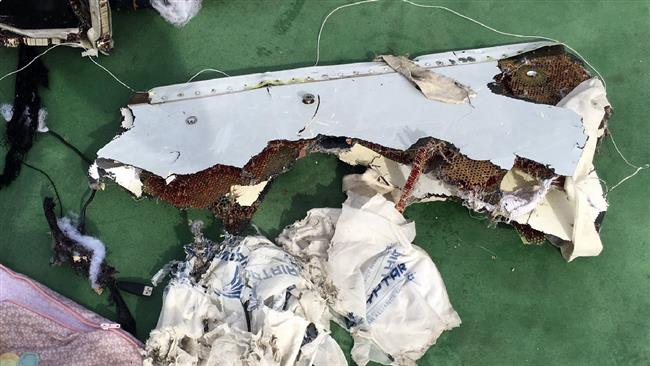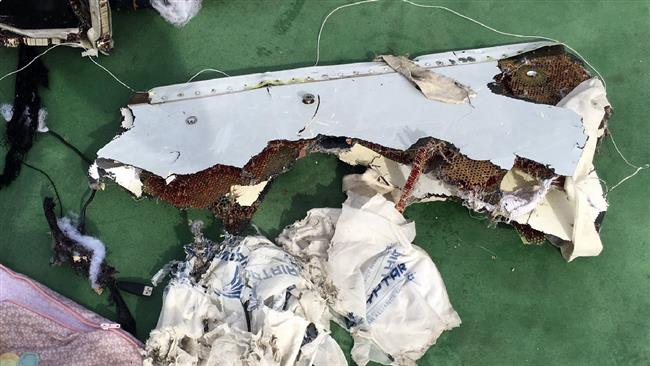 Israeli authorities say pieces of wreckage believed to be from an EgyptAir airliner that crashed into the Mediterranean Sea two months ago have been found on the coast of a city north of Tel Aviv.
Prime Minister Benjamin Netanyahu's office said in a statement that the debris from the commercial passenger twin-engine jet was discovered on the seashore in the city of Netanya, situated 30 kilometers (18.6 miles) north of Tel Aviv, on Thursday morning.
The statement added that "parts were collected and it appears there is a high likelihood they are pieces of the Egyptian plane," noting that the debris will be sent to Egypt.
On May 19, a single-aisle Airbus A320 passenger plane operated by Egypt's flag carrier EgyptAir plunged into the Mediterranean Sea as it had departed Paris to Cairo. All 66 people on board were killed and the cause of the crash remains unknown.
The plane went off radar screens between the Greek island of Crete and Egypt. If the discovered debris proves to belong to the ill-fated airliner, sea currents have carried them about 540 kilometers (340 miles) away from the crash site.
On Tuesday, an Egyptian crash investigation committee said audio from the flight deck voice recorder indicated that the pilots had been trying to put out a fire on board before the plane crash.
It came only two days after a search vessel reportedly retrieved all the human remains that were mapped at the crash location. The remains were then taken to the port of Alexandria to be examined before being sent on to the capital Cairo for DNA analyses.
The number of victims that can be identified by the retrieved body parts is still unclear.
The Paris prosecutor's office opened a manslaughter investigation into the plane crash on Monday but said it was not looking into terrorism as a possible cause of the crash.