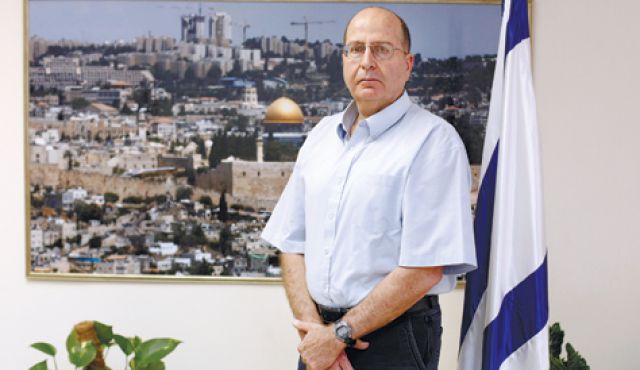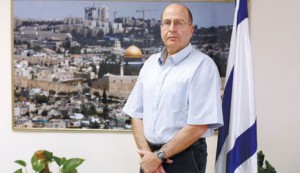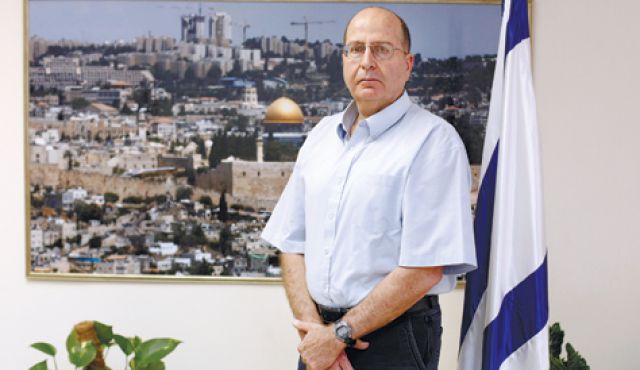 Israeli Defense Minister Moshe Ya'alon said Thursday that a "civil war" has erupted in Lebanon between Hezbollah and 'Global Jihad' elements that have attempted to drag Israel into the conflict.Moshe Ya'alon
"To those who are not yet aware, there is already a civil war in Lebanon. Global Jihad, which has infiltrated Lebanon and is attacking Hezbollah, is blowing up car bombs in Dahiyeh and is firing rockets at Dahiyeh and the Beka'a Valley," he said, referencing recent attacks on Hezbollah strongholds.
Ya'alon stated that the same Global Jihad elements were behind the firing of four rockets into northern occupied territories from Lebanon in August.
The defense minister claimed that the "Global Jihad" elements were attempting to elicit an Israeli response against Hezbollah with the rocket fire.
"However Hezbollah was quick to deflect responsibility, saying 'it wasn't me.' This is another example of our deterrence capability," he said.
Ya'alon stated that Israel's power of deterrence was also successfully keeping Hamas "at bay and preventing attacks from the Gaza Strip."
The Defense Minister said that Iran poses the greatest threat to Israel by arming 'proxies' such as Hezbollah, Islamic Jihad and Hamas.
"We are certainly talking about a regime with ambitions of world hegemony, and therefore we say that an unconventional regime such as this, that wishes to see the world as an Islamic Caliphate in its mold, must absolutely not have unconventional weapons, in this case nuclear weapons."
Ya'alon called on Western leaders not to "give into the temptation" of the Iranian "charm offensive."
"This is exactly what the Iranians want: eased sanctions before they stop their military nuclear project," he warned.