Palestine
Yarmouk struggles to survive, 10th day of no food package because of terrorists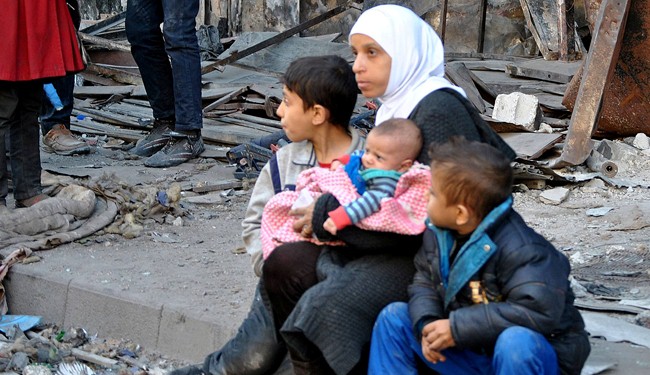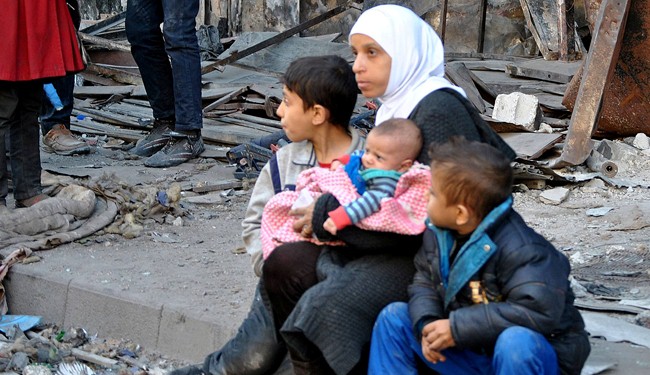 Life in the Yarmouk refugee camp in Syria's Damascus is becoming so grave with some 18,000 people facing starvation and leading relief agencies declaring the crisis "unprecedented in living memory".
A fragile agreement between the militant groups and the Syrian government to allow food into the camp has broken down by the foreign-backed militants and food packages have not been delivered to the Yarmouk Palestinian refugee camp for 10 days.
"It is unprecedented in living memory for a UNRWA-assisted population to be subject to abject desperation in this way and the sheer humanitarian facts cry out for a response," UNERWA spokesman Chris Gunness told the Observer.
Abu Issa, 60, who resides in the camp says, "We've got nothing. No food, no money. We are sharing the animals' food now by living on grass we get from the gardens," according to The Guardian.
Until the outbreak of war in Syria, Yarmouk was a thriving haven for as many as 250,000 Palestinian refugees living alongside thousands of Syrians. But in December 2012 the area was infiltrated and occupied by militants.
Since the start of this year, nearly 4,000 sick and wounded civilians have been evacuated from the Palestinian refugee camp.
Takfiri militants have so far violated at least three ceasefire agreements with the Syrian government and Palestinians to end the violence in Yarmouk.
Many people have reportedly lost their lives in Yarmouk over the past few months because of food and medical shortages in the camp.