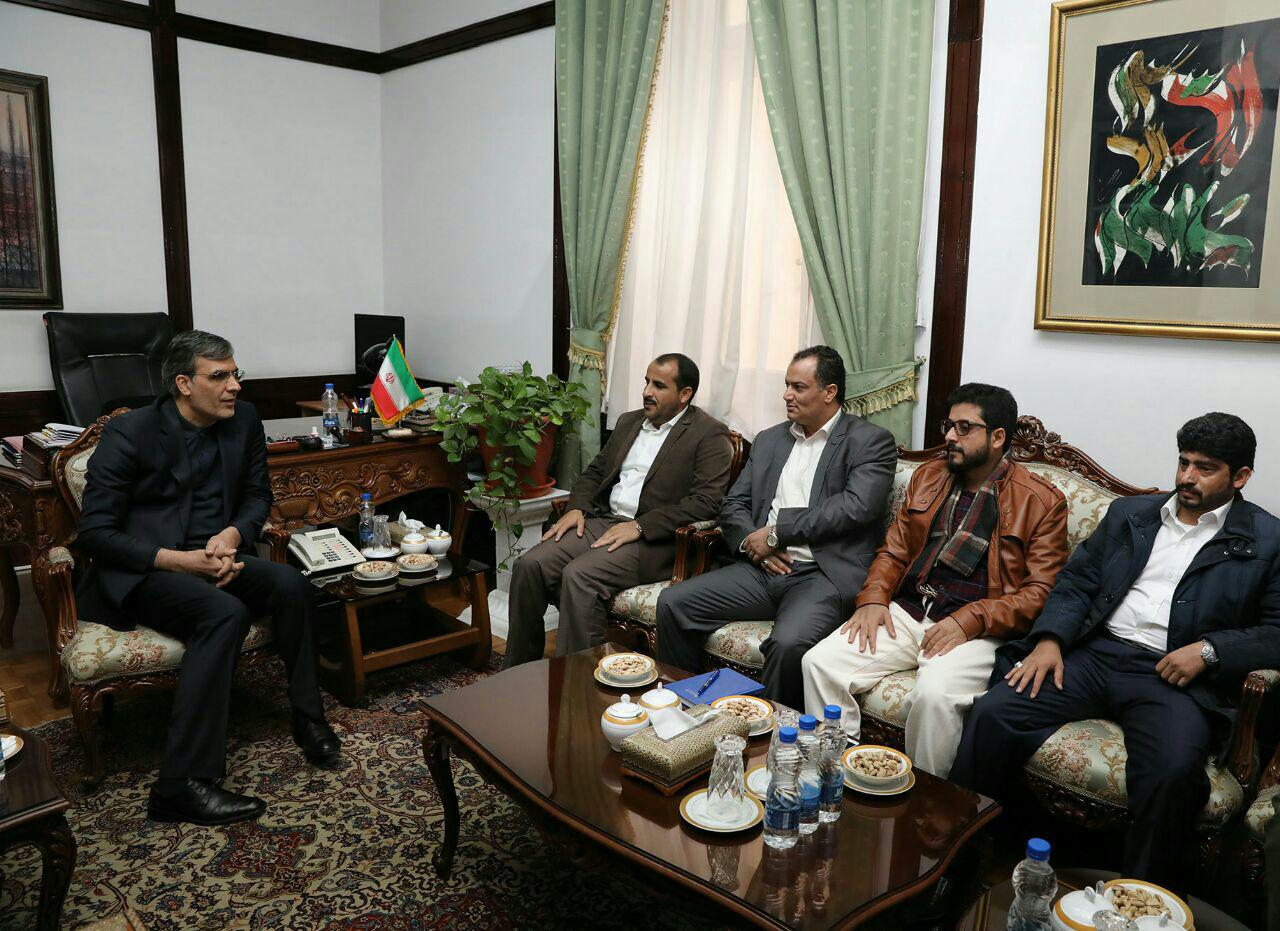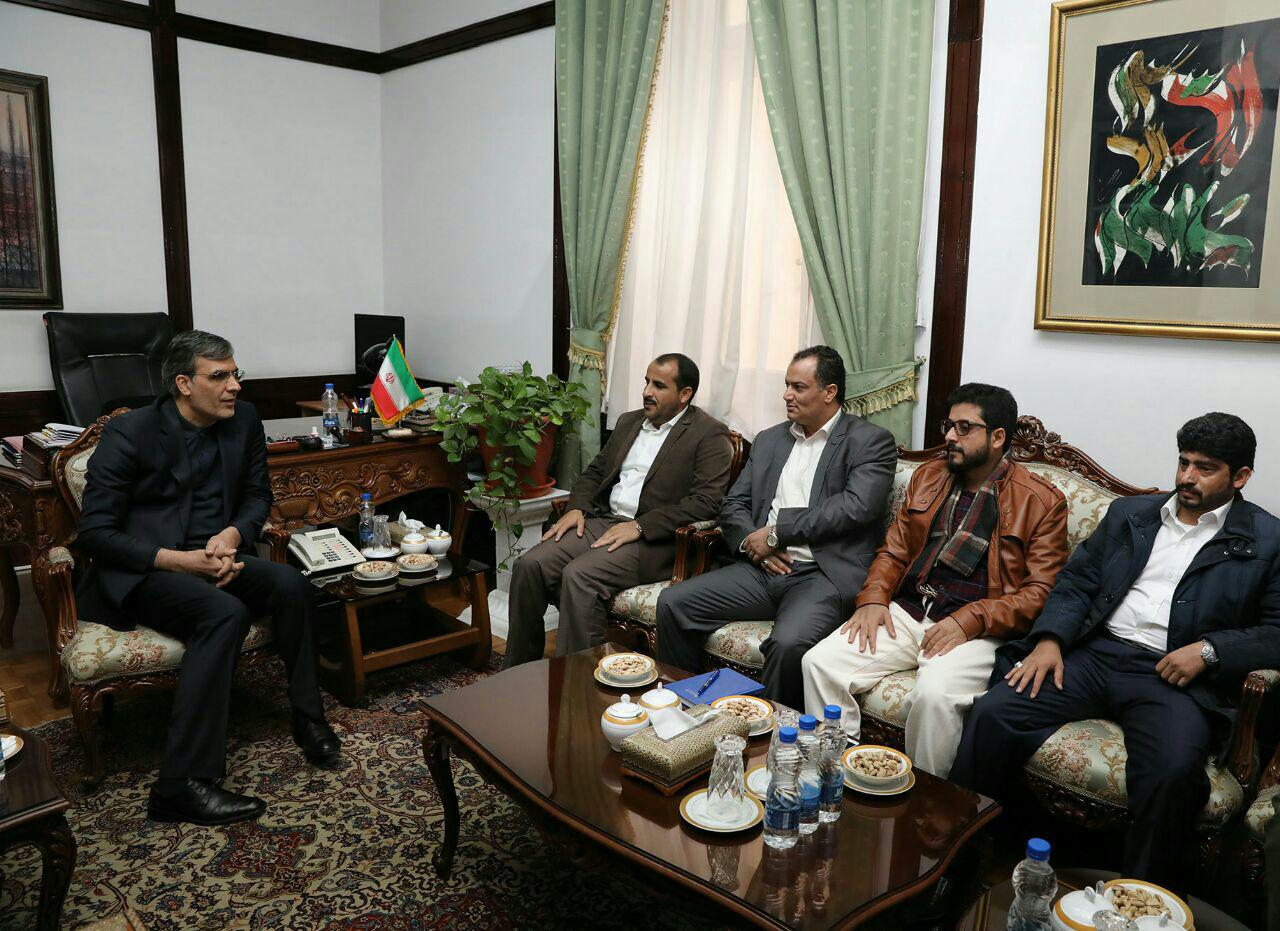 Yemen Ansarullah Spokesman Muhammad Abdusalam discussed issues of mutual interest and bilateral relations with Special Aide of Foreign Minister Hossein Jaberi Ansari here on Monday.
According to the report of Foreign Ministry Media Department, Abdusalam and accompanying delegation met with Jaberi Ansari, senior advisor for Foreign Minister in special political affairs.
In the meeting, ways to politically settle the Yemen crisis and helping Yemenis people to end imposed cruel war against Yemen were discussed and considered.
The Yemeni delegation also attended lunch banquet by the special aide of foreign minister.
Abdusalam in his meeting with Foreign Minister Mohammad Javad Zarif on Saturday, presented a report on the current situation in Yemen, especially on chaotic human situation.