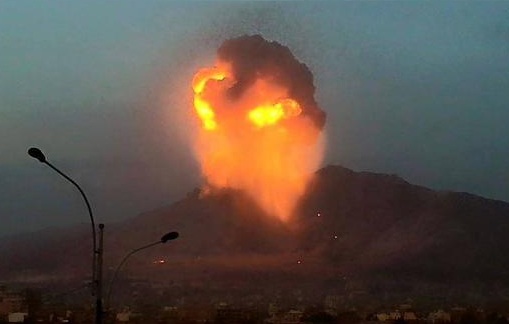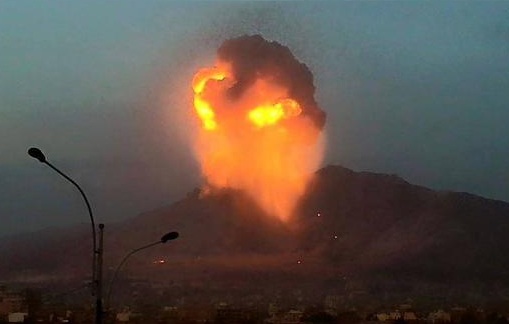 The Yemeni army and the Popular Committees pounded on Tuesday the Saudi Qa'em military camp in Dhahran Assir by firing 36 Grad rockets, setting the location ablaze.
Sources on ground told Al-Manar TV that the artillery units of the national army and the Committees aslo shelled the Saudi military posts in Nahoofa, Al-Zoor, Salh, and Najran area by 28 more Grad rockets.
In a separate development, two takfiri operatives were killed when an explosive device went off while they were planting it at the entrance to Al-Aman (safe) market in Bani Matar province.
In the meantime, the Saudi-US aggression continued its attacks against the Yemeni people by a huge aerial raid targeting the house of Ayatollah Abdullah Al-Homaida in Saqin region of Saada province.
The strike killed five people, including Homaida and a women.
Yemen has been under brutal aggression by Saudi-US coalition since Saudi Arabia launched military campaign against its southern neighbor on March 26 without a UN mandate.
According to the World Health Organization (WHO), over 2,600 people have lost their lives during the conflict in Yemen till June 14, with the vast majority of them are civilians.