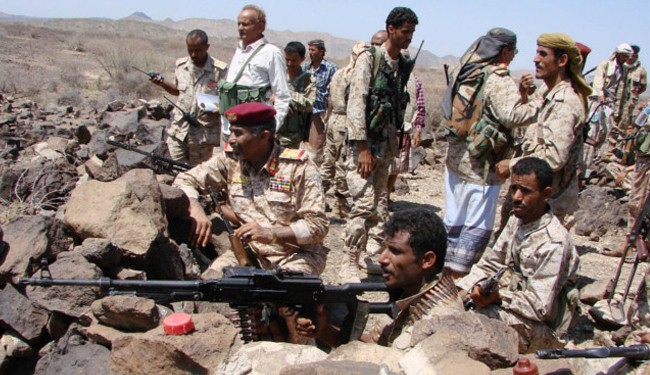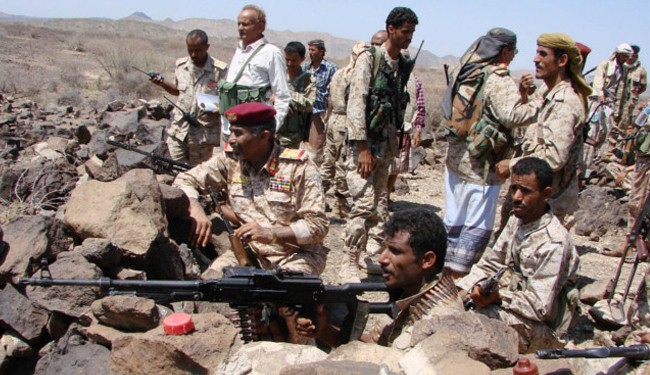 Yemeni army troops have killed two Saudi members of al-Qaeda in the south of the country, the Defense Ministry says.
The ministry said on its website on Saturday that the Yemeni soldiers killed "two Saudi terrorists, Ibrahim Hamad and Ahmed al-Harbi," in the town of Azzan, in Shabwah province.
The army forces said they captured Azzan after carrying out an operation on April 29 but sporadic clashes continued with militants still holed up in houses there, witnesses said.
The focus of the army's offensive has been on the provinces of Abyan, Shabwah, and the neighboring province of al-Bayda.
Meanwhile, a military official was quoted by Yemeni media as saying that "al-Qaeda members are still being hunted" and the operation "will continue until they are cleared."
On Thursday, Yemeni President Abd Rabbuh Mansur Hadi vowed to eliminate al-Qaeda militants.
Yemeni military forces have waged an offensive in the country's southern Shabwa province, killing 37 suspected al-Qaeda militants, most of them terrorists from Saudi Arabia, Chechnya, Somalia and Afghanistan.
Al-Qaeda loyalists have carried out a spate of deadly attacks against Yemeni security forces since Abdu Rabbu Mansour Hadi, Ali Abdullah Saleh's successor, came to power in February 2012.
On August 31, 2013, Yemeni Prime Minister Mohammed Salim Basindawa escaped an assassination attempt by unknown gunmen, who opened fire on his convoy in the capital Sana'a.
Yemen is located on the tip of the Arabian Peninsula and is among the poorest countries in the region.