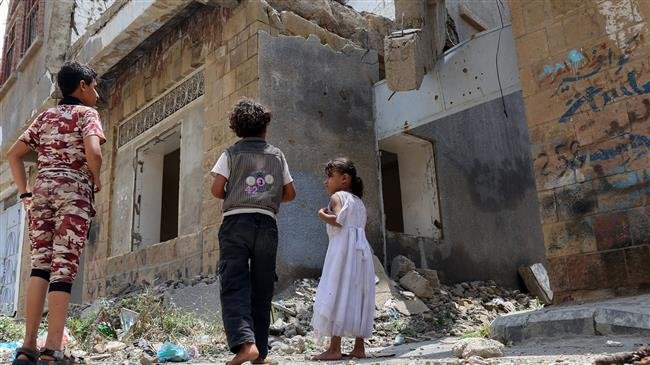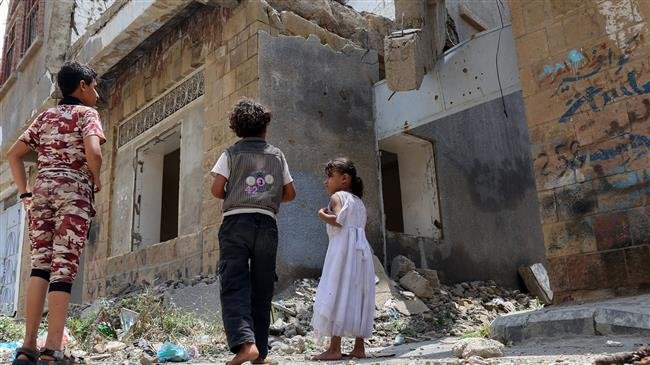 Yemen has condemned an ongoing wave of Saudi air raids targeting civilian structures including grain silos in the port city of Hudaydah, a lifeline for millions of people in the impoverished country.
In a statement released on Wednesday, the Ministry of Human Rights said the continuation of "immoral actions" by the Saudi-led coalition in Hudaydah exposed the alliance's "criminal intent to deliberately annihilate the Yemenis, control and exploit strategic facilities."
The ministry particularly denounced the US-backed collation's targeting of Hudaydah's grain silos, where tens of thousands of tons of wheat and flour are being stored.
It further noted that the latest Saudi airstrikes targeting Yemeni civilians in their homes as well as the urban infrastructure in Hudaydah's Kilo 16 and 7th of July neighborhoods are "criminal practices," whose perpetrators lack religious and human values.
Saudi Arabia and its allies intensify their offensive on Yemen's Hudaydah, killing at least two people and injuring over 20 others.
The ministry called for the establishment of an independent international commission to investigate the massacres and crimes being committed by the Saudi-led coalition against the Yemeni nation.
Saudi Arabia and its allies launched a brutal war against Yemen in March 2015 in an attempt to reinstall the country's former Riyadh-allied regime. The Houthi Ansarullah movement, which runs state affairs in the absence of an effective government, has been defending Yemen against the aggression.
Back in June, the Saudi-led coalition launched the Hudaydah offensive despite international warnings that it would compound the war-torn nation's humanitarian crisis.
The coalition stepped up the campaign in September following the collapse of UN-mediated talks to end the conflict.
Saudi Arabia claims that the Houthis are using the port city for weapons delivery, an allegation rejected by the Yemeni fighters.
So far, the aggressors have been unable to penetrate Houthi defenses in Hudaydah.
Saudi attacks continue across Yemen
Separately on Wednesday, Saudi mercenaries fired artillery at Yemeni houses in Hudaydah's 7th of July district.
Meanwhile, Saudi jets conducted several airstrikes on the Razih district in Sa'ada Province.
Additionally, at least six Yemenis were killed and three others injured in Saudi aerial assaults on the town of Mastaba in the northwestern Hajjah Province.