Yemen
Yemen ex-president says won't 'negotiate' with Houthis in Geneva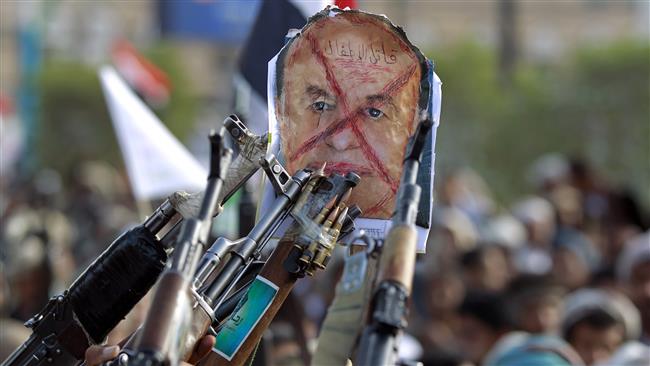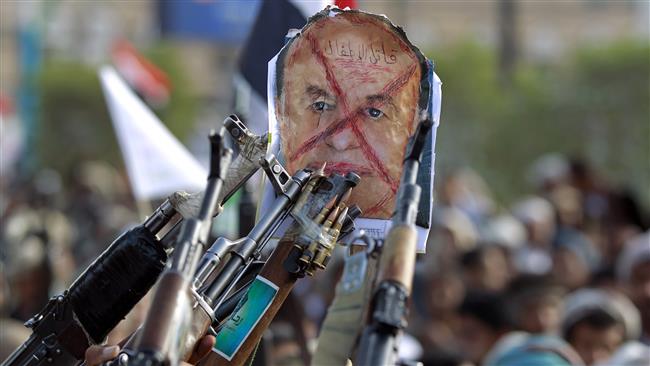 Yemen's fugitive former president has ruled out holding "negotiations" with the Ansarullah Houthi movement at the forthcoming UN peace meeting in Geneva.
In comments broadcast on Saudi television on Monday, Abd Rabbuh Mansur Hadi said the Geneva meeting will only be limited to the discussion of a UN Security Council resolution adopted in April for the withdrawal of Ansarullah from areas under their control.
This is the second time Hadi has ruled out peace talks with Ansarullah. The peace talks were initially scheduled for May 28, however, they were postponed after Hadi refused to attend the talks.
The UN subsequently set a new date and confirmed that the warring sides were to begin their peace negotiations on June 14 in Geneva, aimed at securing a ceasefire to step up the transfer of much needed humanitarian aid to regions struck by the Saudi aggression.
"There will be no negotiations," Hadi emphasized in the interview, adding, "It will be just a discussion about how to implement UN Security Council Resolution 2216" for the pullout of Ansarullah.
When asked in the Al-Arabiya interview if he would reconcile with Houthis, he replied: "Not at all."
On the same note, Yemen's fugitive former prime minister Khaled Bahah told Saudi media that the Geneva meeting will be merely a "consultative" process, and after the Saudi-backed government of Hadi is reinstated, "all political factions return to dialogue to resume the political process… and approve the draft constitution and organize elections."
On Saturday, UN chief Ban Ki-moon urged all sides in the Yemeni conflict "to engage in these consultations in good faith and without pre-conditions in the interest of all Yemeni people."
Ban also called for a renewed humanitarian ceasefire, saying that "the suffering of the Yemeni population, as a result of the continued conflict is increasing dramatically."
Saudi Arabia launched its full blast military aggression against Yemen with Operation "Decisive Storm" on March 26 – without a UN mandate. According to the World Health Organization (WHO), nearly 2,000 Yemenis have been killed as a result of the Saudi attacks. Yemeni sources on the ground, however, estimate the death toll of the vast Saudi aggression to be much higher.
UN Under-Secretary-General for Humanitarian Affairs Stephen O'Brien has described the humanitarian situation in Yemen as "catastrophic," while according to the UN Office for the Coordination of Humanitarian Affairs more than 80 percent of Yemeni 25 million population are in dire need of aid.