Yemen
Yemen FM decries attack on Iran envoy home in Sana'a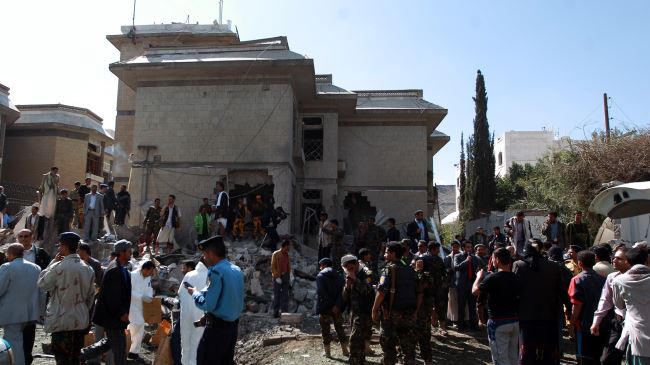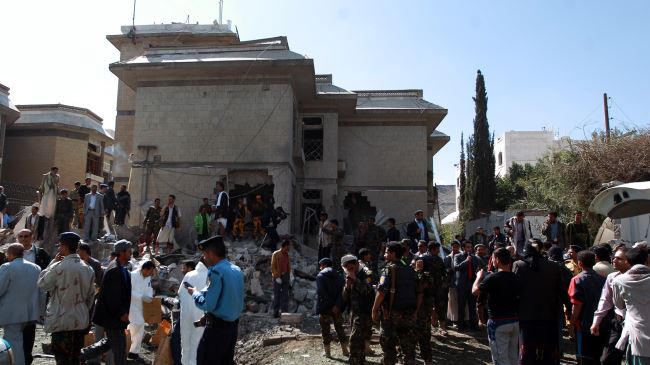 Yemeni Foreign Minister Abdullah Mohamed al-Sayadi has denounced the recent bomb attack targeting the residence of Iran's envoy to the country, stressing that Sana'a will seriously follow up on the issue.
Al-Sayadi made the remarks in a Wednesday telephone conversation with his Iranian counterpart Mohammad Javad Zarif after a car bomb exploded near the house of Hossein Niknam in Sana'a.
A branch of the al-Qaeda militant group in Yemen has claimed responsibility for the Wednesday blast, which killed at least three people, wounded several others and heavily damaged a number of buildings. No Iranian diplomat was hurt in the incident.
Iran has summoned the Yemeni chargé d'affaires in Tehran to convey its vehement protest to his government.
Zarif, in turn, pointed to terrorist acts against Iranian diplomats and diplomatic buildings in Yemen in the past year, calling on Sana'a to fulfill its duty to ensure the safety of diplomats and diplomatic missions under the international treaties and conventions.
The top Iranian diplomat further voiced concern over the prolonged procedure of the release of the kidnapped Iranian diplomat Nour Ahmad Nikbakht.
The Yemeni foreign minister also expressed regret over the incident and said he hoped Nikbakht would be released soon.
Nikbakht was on his way to work from his home in the diplomatic quarter of the Yemeni capital, Sana'a, on July 21, 2013 when unidentified gunmen blocked the road, forced him out of his vehicle and abducted him.
In January, another staff member at the Iranian Embassy in Sana'a, Abolqasem Asadi, was gunned down by members of a terrorist group outside the Iranian ambassador's residence in the Yemeni capital.