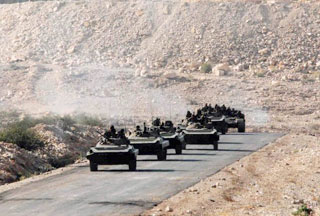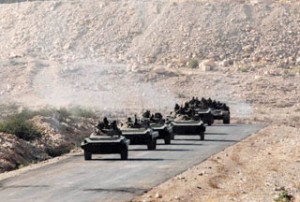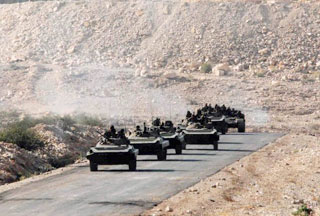 Yemen says its army forces have killed at least 31 Muslim shia fighters in the northern mountains as the government intensifies its month-old offensive on minority Houthis.
Citing an unnamed army commander, state news agency Saba reported that the government forces on Tuesday killed eighteen fighters as they tried to capture army posts in the Jebel al-Ahmar area, some 15 kilometers (10 miles) south of Saada town.
"The army killed 18 of them and wounded many others, while the remaining retreated," the unnamed commander said.
Meanwhile, a military source said fighters' chief Abdel Mohsen Taous was killed in an attack on his vehicle at Hidan, southwest of Saada, adding that another 12 fighters were killed in a separate attack in the day.
Seventeen others were reported wounded, while five fighters were arrested in the Malaheez district, in Saada, according to the source.
He also claimed that the army forces had destroyed an arms cache and two vehicles transporting weapons to fighters' stronghold.
The government launched its operation on the Saada province on August 11 to crush the Zaidi Shia fighters, led by Abdul-Malek al-Houthi, who has been engaged in sporadic fighting with government forces since 2004.
The fighting has so far left scores dead and thousands of others displaced.