Yemen
Yemen forces killed 20 people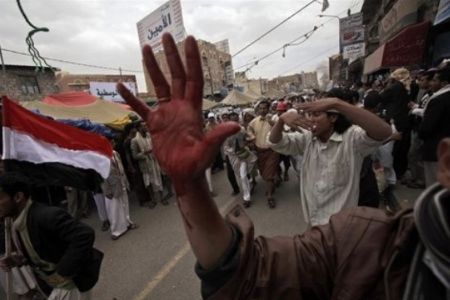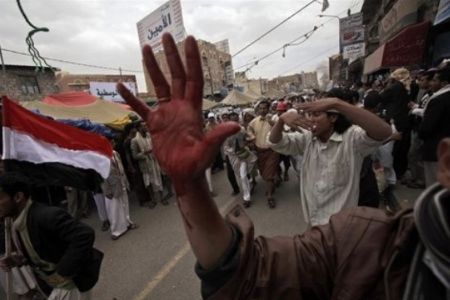 At least 20 people have been killed in the latest round of violence in Yemen as embattled ruler, Ali Abdullah Saleh, pledges to resign.
Casualties, which include civilians, government troops and dissident soldiers, were reported in the capital and the southern city of Taizz on Wednesday.
The violence came after Saleh told the US ambassador to Yemen on Tuesday that he would sign a power transition deal brokered by Persian Gulf Arab states, which calls on him to step down within 30 days.
The embattled Yemeni ruler has repeatedly vowed to sign the initiative and hand over power to his deputy, but has backed out at the last minute.
A woman and her infant child were among those killed in Taizz. They were killed after regime forces shelled her house overnight.
Two other civilians were killed and several others were also injured in Taizz in clashes between regime forces and anti-government protesters.
Seven tribesmen and nine government troops were also killed in overnight clashes in the capital, Sana'a.
Meanwhile, anti-regime protesters have once again taken to the streets of Taizz, Sana'a and Shabwa, demanding the immediate resignation of Saleh, who has been in power for 33 years.
Hundreds of thousands of Yemenis have been holding anti-government demonstrations since January, demanding an end to Saleh's rule.
They have also called for Saleh's execution for the brutal crackdown on popular demonstrations, which has left hundreds of peaceful protesters dead and many more injured.