Yemen
Yemen gunmen raid Sana'a checkpoint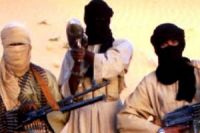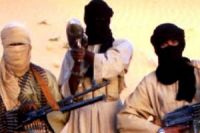 Gunmen have launched an unprecedented attack against a checkpoint near the presidential palace in the Yemeni capital Sana'a.
According to AFP, five soldiers were killed in an hour-long gun battle that followed Friday's attack against the checkpoint, situated just less than a kilometer away from the palace building.
Some soldiers were said to have been abducted by the militants, who the government said were al-Qaeda-affiliated.
Authorities said Yemeni President Abd Rabbuh Mansur Hadi was not at the palace at the time.
Later in the day, a blast was heard near a building used by the government's intelligence forces in another district of the city.
Suspected al-Qaeda militants also attacked a convoy carrying Defense Minister Major General Muhammad Nasir Ahmad and other senior officials in the southern province of Shabwah.
The Yemeni army said earlier it had taken control over Azzan, a stronghold of al-Qaeda militants in Shabwah.
Yemeni security forces frequently come under attack by gunmen especially in the southern and eastern parts of the country.