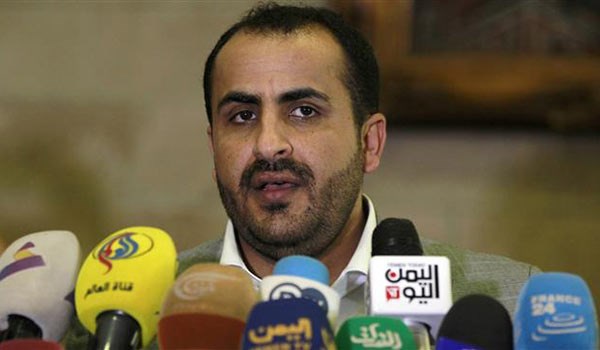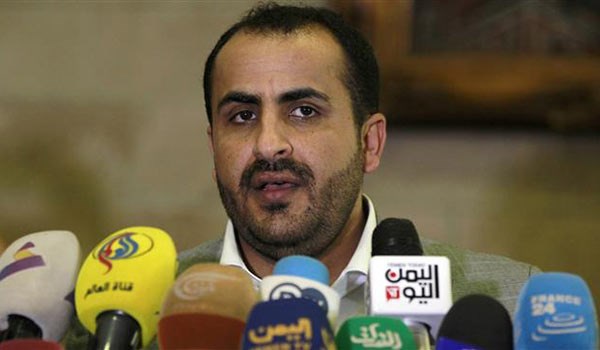 Spokesman of Ansarullah Movement Mohammed Abdulsalam warned the Saudi-led coalition to wait for stronger missile strikes in retaliation for their aggression against Yemen, and also disclosed the coalition's multi-million-dollar bribe to a foreign company to filter a Yemeni satellite channel.
"Our ballistic missiles capabilities will increase as long as hostilities continue and the war is prolonged,"Abdulsalam was quoted by the Arabic-language al-Masirah news website as saying on Monday.
"Our missile attacks will be launched at targets unexpected by the enemy; it is a national effort and consensus by all Yemenis," he added.
Elsewhere, Abdulsalam disclosed that the Saudi-led coalition has paid $30mln to a foreign firm to filter one of the satellite channels of Ansarullah for one month.
He also added that the Saudi-led coalition is pounding satellite and radio channels as well as reporters without any concerns.
Yemen's al-Masirah television said on Sunday that Burkan missiles were fired at the Saudi defense ministry and other targets.
The attack was the first to target Riyadh since the Saudi-led coalition launched an offensive on June 12 to capture Yemen's Hudaydah port city.
The Yemenis have fired dozens of missiles into the kingdom in recent months.
There were fire trucks and a heightened security presence in southwestern Riyadh's diplomatic quarter following Sunday's missile attack, which was at least the sixth on the capital since December.