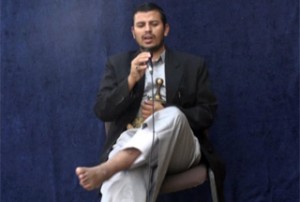 In a goodwill gesture, Yemen Hezbollah Movement Houthi fighters hand over a Saudi soldier to the Yemeni ceasefire committee to end a six-month war with Saudi-Yemeni forces in northern Yemen.
The soldier identified as "Yehya bin Abdullah bin Amir al- Khuzaiee" was one of the five Saudi soldiers held captive during clashes in northern Yemen.
According to Yemeni ceasefire committee sources, the released soldier appeared to be wounded in his leg when he was received by the committee, which will be transferring him to Saudi authorities.
The mediator committee, which is a joint panel comprising of Yemeni governmental officials and Yemen Hezbollah Movement Houthi representatives to oversee the truce agreement, said the fighters were acting in good faith to prove their good intention for prevailing peace and fulfilling the ceasefire deal with the Sana'a government and Riyadh.
The Yemen Hezbollah Movement Houthi representative, meanwhile, called on Saudi Arabia to take a similar step and release their "comrades", Xinhua reported.