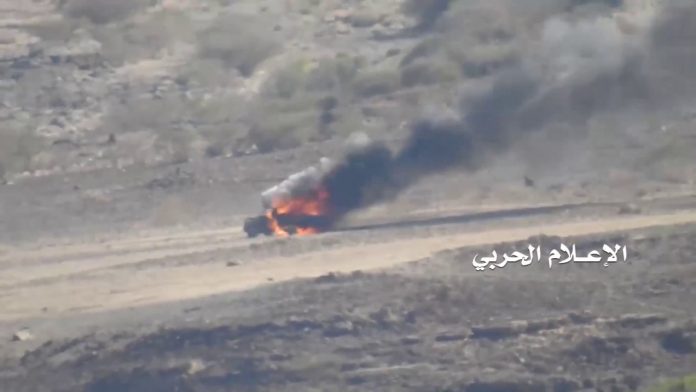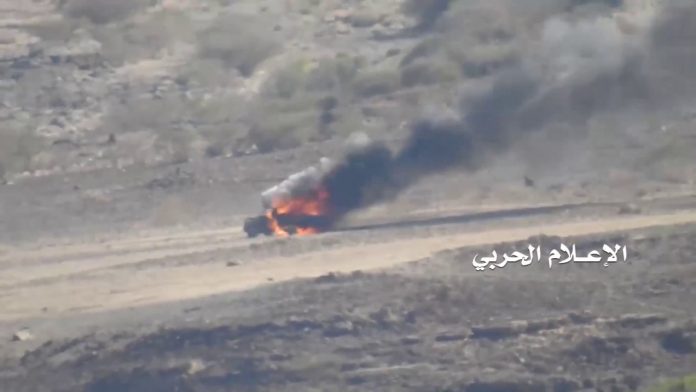 The Houthi forces continued their string of attacks in Yemen this week, striking several areas controlled by the Gulf-backed groups.
Houthi forces began this week by targeting several areas in the Marib Governorate that are controlled by the Hadi loyalists.
Below is a Houthi rocket team scoring a direct hit on a pick-up truck loaded with fighters from the Saudi-backed Hadi loyalists – all four fighters were killed.