Middle East
Saudi Arabia
Yemen
Yemen Hezbollah's Drones Attack Zionist Saud's Airport
The Yemeni military forces launched a drone attack on a military airport in Saudi Arabia's southern city of Abha.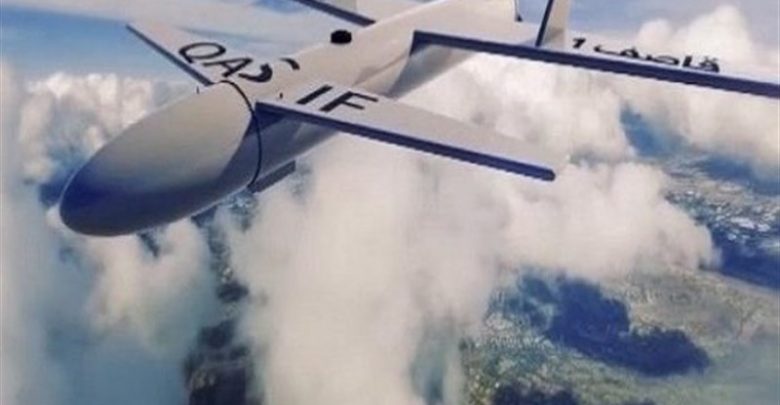 The Yemeni army's drone unit and allied fighters from Popular Committees launched the attack on the Abha international airport south of Saudi Arabia with a number of Qassif-K2 unmanned aircraft on Thursday, al-Massirah TV reported.
Spokesman for Yemeni Armed Forces Brigadier General Yahya Saree said military aircraft hangars and other targets in Abha airport were bombed in the operation, causing a suspension of the air traffic at the Saudi airport.
He said the drone attack was a reaction to the crimes committed by the Saudi-led military coalition against the Yemeni nation.
Yahya also underlined that the retaliatory attacks will not halt as long as the Saudi aggression continues, urging the civilians and companies to evacuate areas near Saudi military airports and bases, which are "legitimate targets" for Yemeni attacks.
Earlier on Thursday, the Yemeni military forces launched another airstrike on King Khalid Air Base of Asir in southern Saudi Arabia, which lies 884 kilometers south of capital Riyadh.
The Yemeni army said arms depots, loading facilities and other strategic structures at the Saudi airport were destroyed in the operation.
Saudi Arabia and its allies launched the war on Yemen in March 2015 in an attempt to reinstall the Riyadh-allied former regime and crush the Houthis — objectives that have failed to materialize due to Yemenis' stiff resistance.
Since the war began, there have been tens of thousands of civilian casualties. Millions of Yemenis now subsist beneath the poverty line and hundreds of thousands of children are suffering and dying from malnutrition.
The Western-backed military aggression, coupled with a naval blockade, has also destroyed Yemen's infrastructure and led to a massive humanitarian crisis.