Middle East
Saudi Arabia
Yemen
Yemen Hezbollah's Houthi Leader Raps Saudi Breach of Ceasefire, Siege of Durayhimi
Chairman of Yemen's Supreme Revolutionary Committee lashed out at Saudi Arabia for violating the previous ceasefire agreements and for refusing to lift a blockade on al-Durayhimi district in Yemen's Hudaydah province.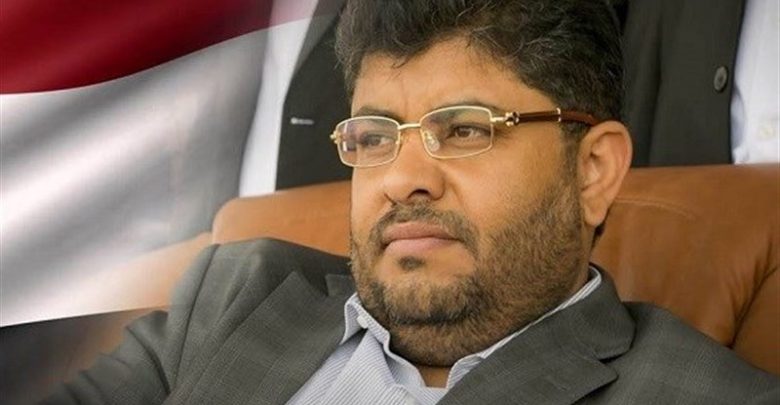 In comments about the recent developments in Yemen, Mohammed Ali al-Houthi said members of the Saudi-led military coalition conducted an incorrect analysis of the Houthi Ansarullah Movement's measure to cease military attacks last year.
The Saudi-led aggressive coalition showed disrespect for the peace plans and violated the ceasefire, al-Masirah TV quoted him as saying.
Pointing to the Yemeni forces' withdrawal from three of Yemen's Red Sea ports as a gesture of goodwill, al-Houthi said the Saudi-led coalition refused to take the same measure and comply with the ceasefire deal.
He further decried the blockade that Saudis and their mercenaries have imposed on al-Durayhimi district in Hudaydah Governorate as a blatant crime.
The continued siege of Durayhimi before the eyes of the world and the United Nations is a dire crime that must be immediately addressed, the Yemeni leader underlined.
Leading a coalition of its allies, Saudi Arabia invaded Yemen in March 2015 in an attempt to reinstall fugitive former president Abd Rabbuh Mansour Hadi, who had resigned amid popular discontent and fled to Riyadh, and to crush the Houthi Ansarullah movement, which has been significantly helping the Yemeni army against the coalition for the past four years.
The imposed war initially consisted of an aerial campaign, but was later coupled with a naval blockade and the deployment of ground mercenaries to Yemen. Furthermore, armed militia forces loyal to Hadi, in line with invaders, launch frequent attacks against Yemeni people in regions held by Houthis.
The aggression is estimated to have left 56,000 Yemenis dead.
The Saudi-led war has also taken a heavy toll on the country's infrastructure, destroying hospitals, schools, and factories. The UN has said that a record 22.2 million Yemenis are in dire need of food, including 8.4 million threatened by severe hunger. According to the world body, Yemen is suffering from the most severe famine in more than 100 years.
A number of Western countries, the US, France, and Britain in particular, are also accused of being complicit in the ongoing aggression as they supply the Riyadh regime with advanced weapons and military equipment as well as logistical and intelligence assistance.