Yemen
Yemen Houthis gain more ground in Aden, seize provincial government HQ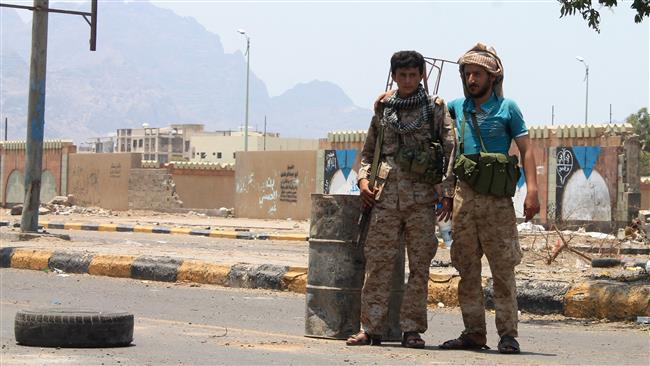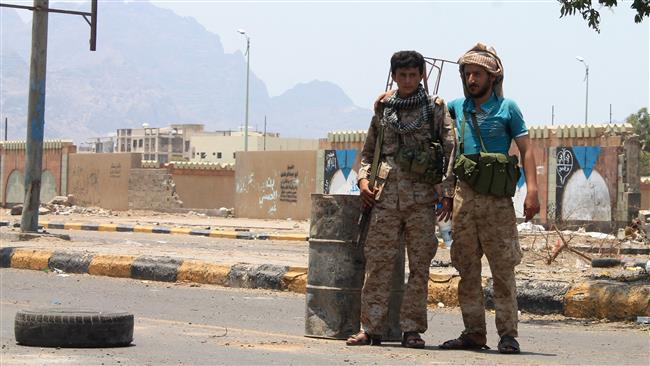 The Ansarullah fighters of Yemen's Houthi movement have made fresh gains in the country, capturing the provincial government headquarters in the southern city of Aden.
An unnamed local official said on Sunday that the revolutionaries reached the central district of Mualla City during their advances and took the control of the local seat of government including the governor's office.
The Houthi fighters also made headway to areas near the port of Mualla, which is guarded by militants loyal to fugitive President Abd Rabbuh Mansur Hadi, who has fled to Saudi Arabia.
According to reports, at least 185 people have been killed so far in clashes in Aden.
Meanwhile, Saudi airstrikes have purportedly demolished a bridge linking Aden to the city of Taiz.
Houthi fighters' fresh advances come despite Saudi Arabia's airstrikes against Yemen which started on March 26 in a bid to restore power Hadi, a close ally of Riyadh.
Saudi air raids continued across the impoverished country on Sunday for the 11th consecutive day.
Hundreds of people have lost their lives since the airstrikes started, with the UN humanitarian chief, Valerie Amos, saying she is "extremely concerned" about the fate of the civilians.
Hadi stepped down in January and refused to reconsider the decision despite calls by Houthi revolutionaries.
The Ansarullah movement later said Hadi had lost his legitimacy as president of Yemen after he escaped the capital to the southern port of Aden in February.
In late March, Hadi fled Aden, where he had sought to set up a rival power base, to Riyadh after Ansarullah revolutionaries advanced on the port city.