Yemen
Yemen Houthis refuse to hold talks in Saudi Arabia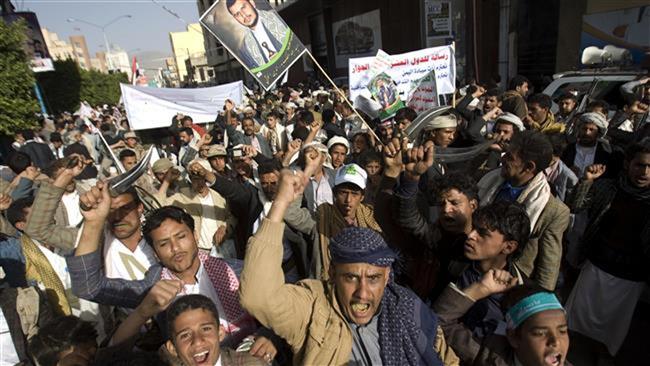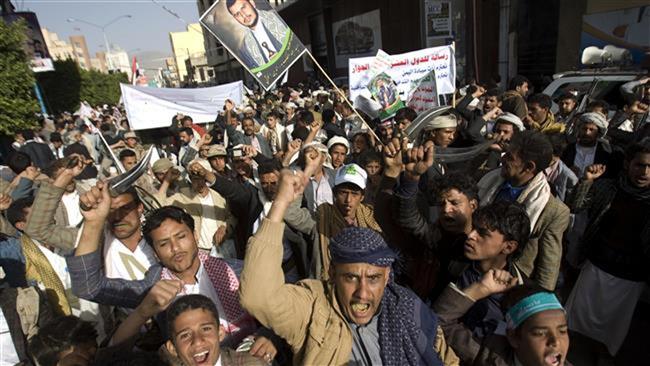 The Ansarullah movement in Yemen has rejected the idea of transferring to Saudi Arabia the venue of talks on the country's ongoing situation.
Mohammed Bukhaiti, a member of the movement's political council, made the announcement on Monday, underscoring that such a decision is in breach of previous agreements.
The rebuttal came after Saudi Arabia announced its readiness to host negotiations among the [Persian] Gulf Cooperation Council member states over the ongoing political turmoil in Yemen.
The six-nation council had agreed to hold talks over Yemen in the Saudi capital of Riyadh, Saudi Arabia's state news agency SPA reported on Monday, citing a statement by the Saudi King's office.
Saudi Arabia had said the proposal for organizing the talks in Riyadh was made in response to a request by Yemen's fugitive former President Abd Rabbuh Mansour Hadi (pictured below).
The embattled Yemeni president fled the capital, Sana'a, on February 21 after weeks under effective house arrest and went to Aden, where he highlighted his determination to resume duties.
Hadi stepped down in January, but the Yemeni parliament didn't approve the resignation which he later withdrew after leaving the capital. The Houthi Ansarullah movement, however, said that Hadi had lost his legitimacy after escaping Sana'a.
In September 2014, the Ansarullah movement gained control of the capital following a four-day battle with army forces loyal to General Ali Mohsen al-Ahmar, the half-brother of the country's former dictator, Ali Abdullah Saleh.
Before gaining control of Sana'a, the Houthis had set a deadline for the political parties to put aside differences and end the crisis, but the deadline was missed without any change on the country's political scene.
A few months later, they dissolved the parliament and announced a constitutional declaration on the Transitional National Council following weeks of clashes with government forces.
The Ansarullah revolutionaries say the Yemeni government has been incapable of properly running the affairs of the country and providing security.