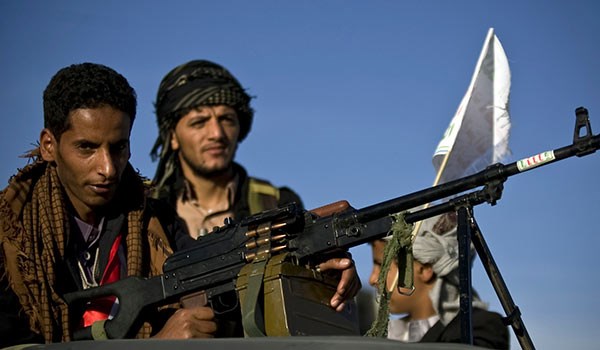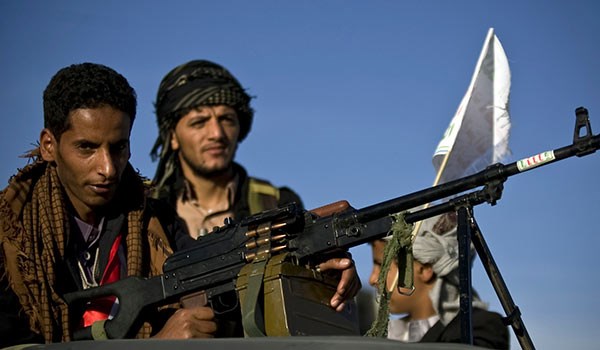 More than 180 militants affiliated to the Saudi-led coalitions were killed or wounded in different battlefields in Nahm region in Eastern Sana'a, local sources reported on Wednesday.
The sources reported that the Yemeni Army soldiers and popular committees affiliated to Yemen's Ansarullah engaged in fierce clashes with the mercenaries of the Saudi-led coalition and repelled their attack to prevail over army positions in al-Manara, al-Qarn, al-Saheh and Yam in Nahm region in Eastern Sana'a, killing and wounding over 180 mercenaries, including several commanders.
Also, a Yemeni source said that the Yemeni forces destroyed invading troops' BMP vehicles and other military equipment.
Reports said earlier today that the Saudi Air force carried out several air raids in Sa'ada and Sana'a in Northwestern and Western Yemen on Tuesday and Wednesday, killing 34 civilians and wounding several more.
The warplanes bombed Alaf bazaar in Sahar region in Sa'ada province in Northwestern Yemen this morning, killing 26 civilians and wounding 9 more.
Hospital sources reported that some of the injured are in critical conditions, guessing rise in the civilian death toll.
In the meantime, the fighter jets targeted Belad al-Rous region South of Sana'a in Western Yemen on Tuesday, killing 8 civilians and wounding 25 others.
Based on reports, different regions in the provinces of Haja, Sana'a and Sa'ada have been bombed tens of times by the Saudi army aircraft.