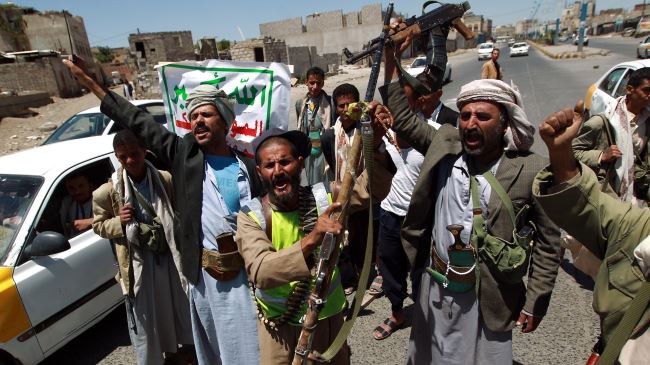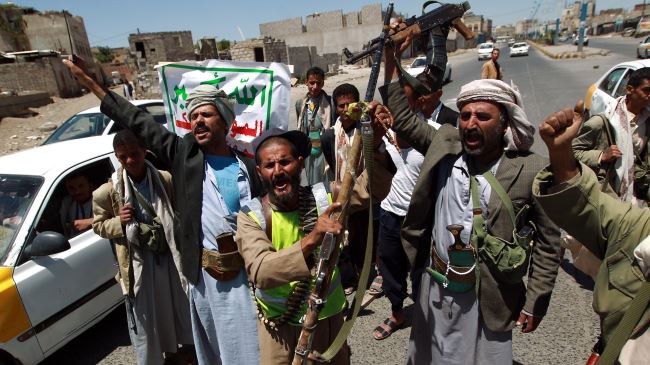 Yemeni government and Revolutionary Ansarullah Fighters have reached a peace deal that calls for an immediate ceasefire and the formation of a technocratic government.
Jamal Benomer, a UN envoy in Yemen, said at a press conference on Sunday that the government would be formed within a month after consultations with all political parties.
Sunday's deal was signed by a delegation from the Ansarullah movement and government representatives in the presence of Benomer and Yemeni President Abd Rabbuh Mansur Hadi at the presidential palace in the capital Sana'a.
"The head of the government may not belong to any political group," Benomer said.
The deal stipulates appointment of advisers from Ansarullah activists and southern separatists within three days.
Meanwhile, Prime Minister Mohammed Basindawa resigned in the face of the situation in the country.
Earlier in the day, Yemeni revolutionaries captured a number of government headquarters along with state TV and radio stations in the capital.
Ansarullah activists, also known as Houthis, have also been staging demonstrations in the capital for more than a month, demanding the formation of a new government.
They say the government is corrupt and marginalizes the country's Shia community.
Yemen's Shia Houthi movement draws its name from the tribe of its founding leader Hussein Badreddin al-Houthi.
The Houthi movement played a key role in the popular revolution that forced former dictator Ali Abdullah Saleh to step down.
Saleh, who ruled Yemen for 33 years, stepped down in February 2012 under a US-backed power transfer deal in return for immunity, after a year of mass street demonstrations demanding his ouster.