Yemen
Yemen tribal leaders write letter to Hadi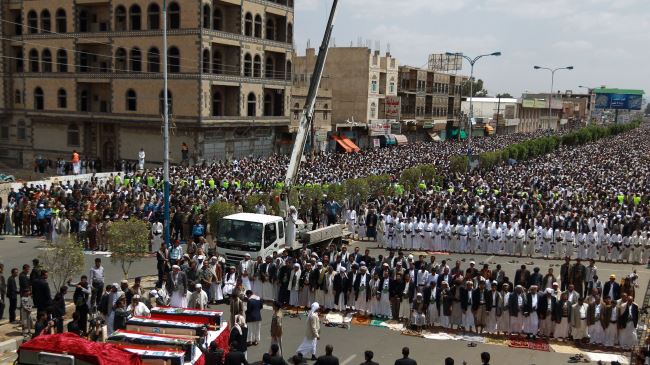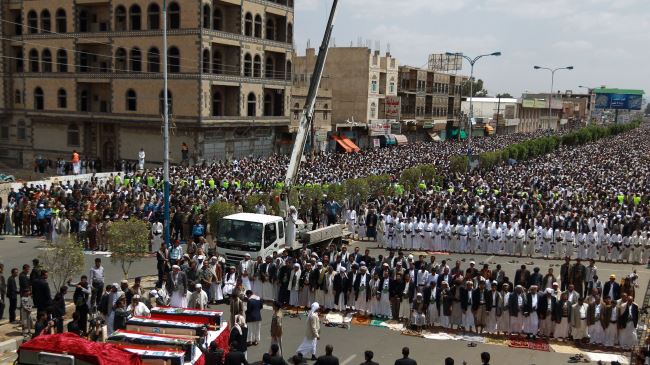 Yemeni revolutionaries have called on the government to meet the demands of anti-government protesters or they will take matters into their own hands.
The country's tribal leaders sent a letter to Yemeni President Abd Rabbuh Mansur Hadi on Wednesday, warning him about the consequences of inaction against the demands.
Meanwhile, clashes erupted between Houthi Shia protesters and government troops south of the capital Sana'a.
The government also carried out airstrikes against the revolutionaries in the northern province of al-Jawf. There were conflicting reports about the fatalities with some putting the death toll as high as 80.
Houthis, however, said four of their members were killed in Jawf.
The US ambassador to Yemen has also voiced concerns over the protesters' advancement in the capital.
The Houthis have also been staging demonstrations in the capital for more than a month, demanding the formation of a new government.
They say the government is corrupt and marginalizes the country's Shia community.
Yemen's Shia Houthi movement draws its name from the tribe of its founding leader Hussein Badreddin al-Houthi.
The Houthi movement played a key role in the popular revolution that forced former dictator Ali Abdullah Saleh to step down.
Saleh, who ruled Yemen for 33 years, stepped down in February 2012 under a US-backed power transfer deal in return for immunity, after a year of mass street demonstrations demanding his ouster.