Middle East
Saudi Arabia
Yemen
Yemen unveils new domestically-developed military hardware, vows more raids on Saudi soil
Yemen has unveiled new achievements in the defense sector, including ballistic missiles, drones and artillery as well as anti-tank and light and heavy weapons, vowing stepped-up raids against Saudi Arabia if the aggressor kingdom continues its devastating war on its neighbor.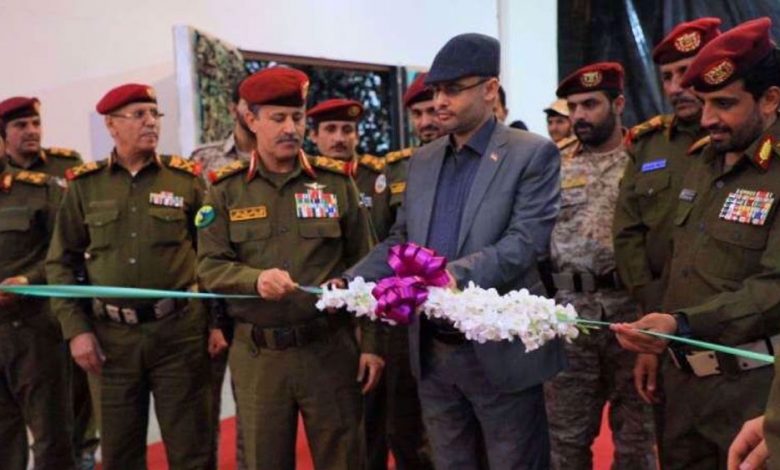 The equipment, manufactured by Yemeni military experts, were put on display at an exhibition in the Yemeni capital city of Sana'a on Thursday, the al-Masirah TV channel reported.
The exhibition kicked off in a ceremony attended by several military and political officials, among them Mahdi al-Mashat, the president of Yemen's Supreme Political Council.
Mashat congratulated the Yemeni armed forces and people on their new military achievements, which he hailed as a victory for the nation in the strategic sector.
He also noted that the military equipment will be used to confront the enemy.
Mashat further stressed that all the weapons at the exhibition were unveiled for the first time and that they were all produced by Yemeni experts.
Yemen vows to continue retaliatory strikes until Riyadh ends war
In a separate development, Colonel Aziz Rashed, a spokesman for the Yemeni army, said the country's forces will certainly continue their retaliatory strikes deep into Saudi Arabia until the regime ends the aggression and lifts the blockade on Yemen.
He also warned that Western and American air defenses will not be able to repel the attacks, and that the Yemeni forces will have surprises for the enemy.
"The Yemeni military wants to convey a message to Saudi Arabia. It says that if you keep occupying and besieging Yemen, from today on, neither the Patriots nor the Black Hawks will be able to secure Riyadh," he said.
"Neither the United States, nor Israel, nor the Western states can bring about victory for Saudi Arabia because their strategic weapons could not counter the military will of the Yemeni Army and Popular Committees," the military official added.
Saudi Arabia launched a devastating military aggression against Yemen in March 2015 in collaboration with a number of its allied states, and with arms and logistics support from the US and several Western countries.
The aim was to return to power the former Riyadh-backed regime and crush the popular Houthi Ansarullah movement which has been running state affairs in the absence of an effective government in the country.
The war has failed to achieve its goals, but killed tens of thousands of innocent Yemenis and destroyed the impoverished country's infrastructure.
The Yemeni armed forces and allied popular groups have gone from strength to strength against the Saudi-led invaders, and left Riyadh and its allies bogged down in the impoverished country.