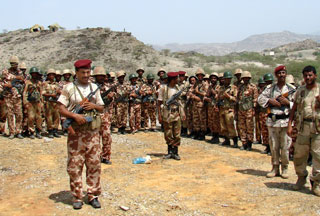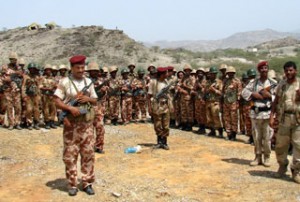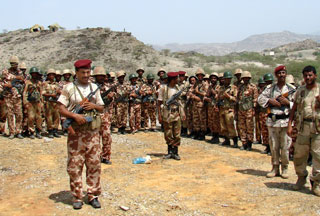 The Yemeni army has accused the Houthi fighters of breaking a ceasefire, only hours after it came into effect.
The Houthis have killed three soldiers in Iqab and a fourth in Al-Ain district while some others have suffered injuries in the country's north on Friday, claimed the head of military operations in Sa'ada province, General Mohammed Abdullah al-Qussi.
He added that he personally escaped an assassination attempt after the Shia fighters opened fire on his car on Friday.
There was no immediate comment from the Houthi fighters.
Army commanders said the ceasefire came into effect at midnight (2100 GMT Thursday) after Yemen's President Ali Abdullah Saleh agreed to halt assaults on Houthi positions in a bid to end six years of on and off fighting.
The truce came two weeks after the Hezbollah fighters offered a unilateral ceasefire with the government to protect civilian lives.
The United Nations says over 200,000 civilians have been displaced and hundreds have been killed since Sana'a started the war on the Houthis.