Yemen
Yemeni Army Attacks Saudi Bases with Ballistic Missile, Kills Tens of Mercenaries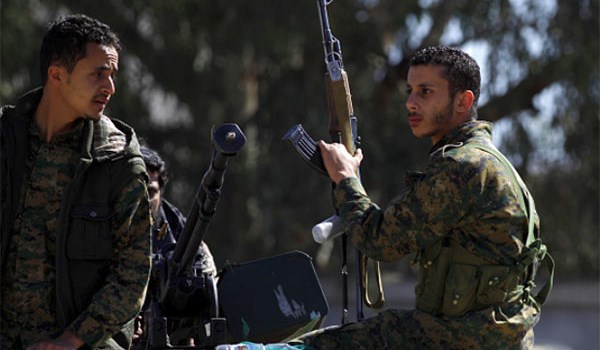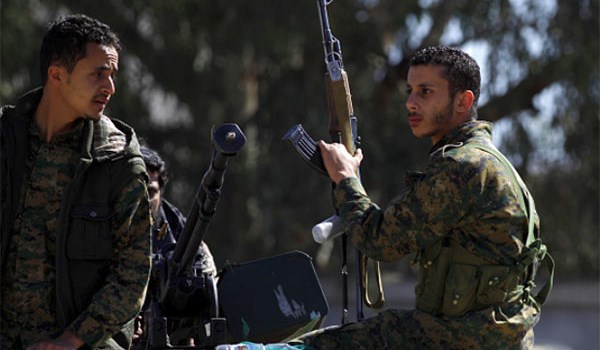 The Yemeni army and popular committees launched missile strikes and sniper attacks against the Saudi mercenaries, inflicting dozens of casualties on them.
The army launched an offensive against the positions of the Saudi mercenaries and forces loyal to fugitive president Mansour Hadi in Melh district of Sanaa's Nehm region with Zelzal 2 ballistic missiles, killing and wounding several militants and destroying their military vehicles.
Also the army's snipers killed 33 mercenaries loyal to Mansour Hadi in Seravah region.
On Tuesday, the Yemeni army soldiers, backed by fighters from allied Popular Committees, shot dead three Saudi troopers in the kingdom's Southwestern border region of Jizan, in retaliation for the Riyadh regime's military campaign against the crisis-hit country.
Yemeni forces also shot and killed two Saudi troopers at al-Farizah military base of the region, located 967 kilometers Southwest of the capital Riyadh, on Monday evening.
Earlier in the day, three civilians sustained injuries when Saudi military aircraft carried out an airstrike against a residential neighborhood in Ar Rahidah town of the southwestern Yemeni province of Ta'iz.
Two civilians were also killed and four others wounded when Saudi warplanes struck an area in the Maqbanah district of the same Yemeni province.
Separately, Yemeni soldiers and their allies lobbed a barrage of artillery rounds at a gathering of Saudi-sponsored militiamen loyal to Mansour Hadi, in the Mawza' district of Ta'iz Province.
An unnamed military official told Yemen's official Saba news agency on Monday that the attack had left dozens of mercenaries killed or wounded.
Moreover, Yemeni forces targeted a Saudi reconnaissance drone as it was flying over the Midi district in Yemen's Northwestern province of Hajjah.
Saudi Arabia has been incessantly pounding Yemen since March 2015 in an attempt to bring back Hadi, a staunch ally of Riyadh, to power and to undermine the Ansarullah movement. The Riyadh regime has, however, failed to reach its goals despite suffering a great expense.
The military aggression has claimed the lives of more than 14,100 people, most of them civilians.