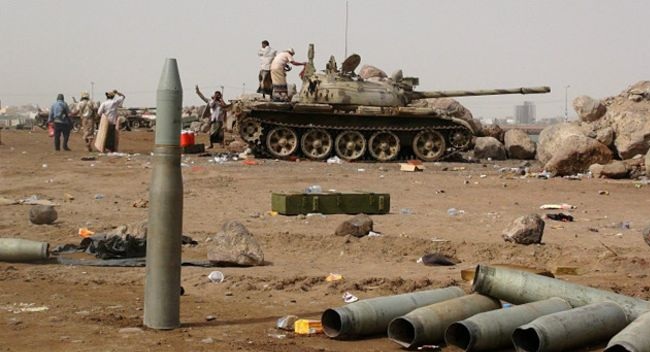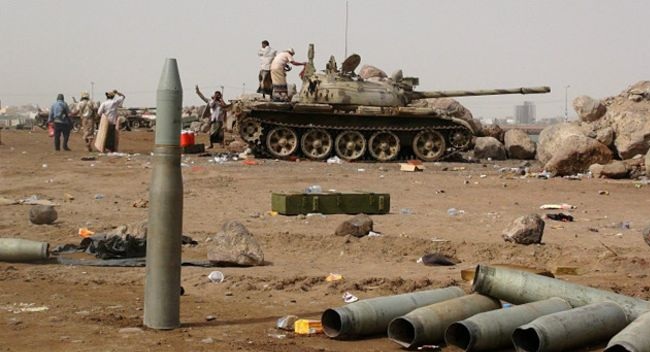 The Yemeni army and Popular Committees forces stormed on Thursday the Al-Mabkhara Saudi military site in the area of Attewal in Jizan region, Al-Manar TV reported.
The national military and the committees also pounded the Saudi military sites in Al-Romeih mountain, Al-Dokhan, Al-Dood, Mesha'l, and Malhama in the region of Jizan, as well as the border guards center in Al-Khoba.
The army and resistance units damaged a Saudi tank in Al-Radif military post in the same region.
Earlier on Thursday, the Yemeni forces liberated a the Labenat Camp occupied by Al-Qaeda terrorist group in al-Jawf province, confiscating the Saudi weapons that were left by the fleeing gunmen.
Yemen has been under brutal aggression by Saudi-US coalition since Saudi Arabia launched military strikes against its southern neighbor on March 26 without a UN mandate.
According to the World Health Organization (WHO), over 2,600 people have so far lost their lives during the conflict in Yemen till June 14. However the death toll released by local authorities puts it much higher at about 4,300.
According to a recent report by Freedom House Foundation, most of the victims of the Saudi-US aggression are civilians, including a large number of women and children.
Riyadh launched the attack on Yemen in a bid to restore power to Yemen's fugitive president Abd Rabbuh Mansour Hadi who is a close ally to Saudi Arabia.
Source: Al Manar TV