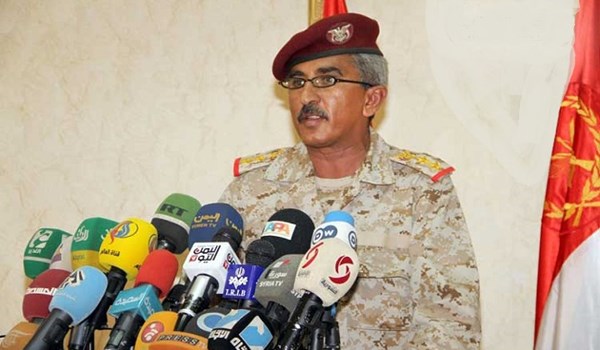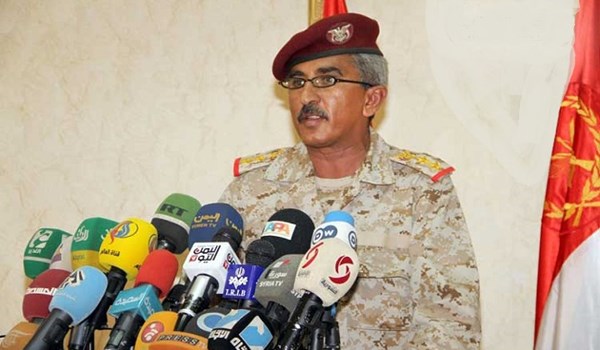 Spokesman of the Yemeni Army Brigadier General Sharaf Luqman stressed the country's high missile and drone power, warning foreign companies in the UAE and Saudi Arabia to leave.
"The Yemeni missiles and drones are capable of hitting any region in Saudi Arabia and the UAE, and Yemen is in possession of thousands of home-made missiles and it is trying to modernize its missile and drone systems," Luqman told the Arabic-language al-Alam news channel on Monday.
He underlined that Abu Dhabi and Dubai are within the range of the Yemeni missiles, warning the foreign companies of the danger of investment in the UAE and Saudi Arabia.
The Yemeni army, backed by fighters from allied Popular Committees, had last Wednesday attacked a refinery of the Saudi oil company Aramco in the capital Riyadh using a new drone unveiled, with the kingdom confirming a fire at the plant.
"Our drone air forces have targeted the refinery of Aramco company in Riyadh," a Twitter posting on the account of Yemen's al-Masirah television channel read.
"The operation by the drone air force is a strong start in a new stage of deterring the aggression," the channel quoted General Luqman as saying in a tweet.
According to Al-Masirah, the attack was the first to be conducted using a new long-range drone.
Aramco confirmed a fire at its refinery in Riyadh, saying fire control teams and the Saudi civil defense had contained a limited blaze that erupted in the early evening in its refinery in the capital.
Yemeni forces regularly attack positions inside Saudi Arabia in retaliation for the Saudi-led war on Yemen.
Saudi Arabia has been striking Yemen since March 2015 to restore power to Mansour Hadi, a close ally of Riyadh. The Saudi-led aggression has so far killed at least 17,000 Yemenis, including hundreds of women and children.
Despite Riyadh's claims that it is bombing the positions of the Ansarullah fighters, Saudi bombers are flattening residential areas and civilian infrastructures.
According to several reports, the Saudi-led air campaign against Yemen has driven the impoverished country towards humanitarian disaster, as Saudi Arabia's deadly campaign prevented the patients from travelling abroad for treatment and blocked the entry of medicine into the war-torn country.
Yemen is the world's largest humanitarian crisis with more than 22 million people in need and is seeing a spike in needs, fuelled by ongoing conflict, a collapsing economy and diminished social services and livelihoods.
The United Nations aid chief has recently expressed concern over the decline of food imports to Yemen amid restrictions put in place by the Saudi Arabia, warning that a further 10 million Yemenis could face starvation by year-end.