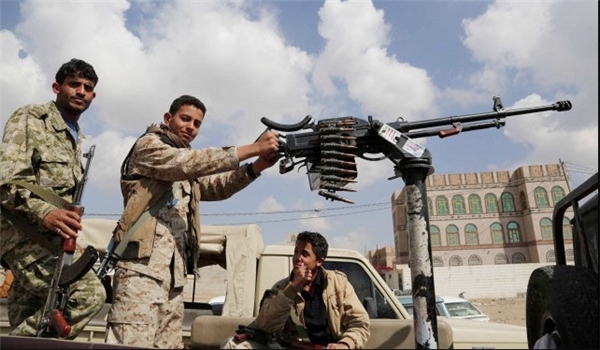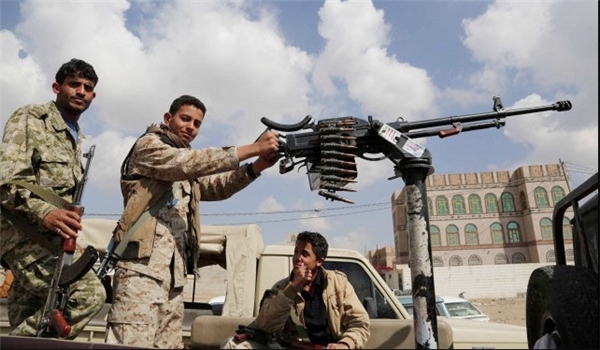 The Saudi-led forces failed to open their way into the Eastern part of Sana'a after sustaining heavy losses in clashes with the Yemeni army and popular forces, battlefield sources reported on Sunday.
The Yemeni forces confronted and blocked the Saudi troops attack to enter the Ninth region in Eastern Sana'a.
The Saudi troops sustained heavy casualties and lost a large number of military vehicles and equipment in clashes with the Yemeni forces.
In a relevant development last week, Yemeni army and popular forces killed tens of forces loyal to former fugitive president Mansour Hadi who were trying to advance towards Sana'a.
A large number of pro-Hadi militias planned to capture the Eastern part of Sana'a, but were pushed back by the Yemeni forces.
The militias' military hardware and vehicles were also destroyed during the Yemeni forces' offensives.
Also last week, the Yemeni army and popular forces' missiles hit and destroyed the arms and ammunition depots of Saudi-led forces in the city of al-Hazm in al-Jawf province on Monday as the Arab coalition continued to violate the ceasefire.
"Saudi Arabia's weapons and ammunition depots were annihilated in Shihat region of al-Hazm city in al-Jawf province," battlefield sources said.
The sources noted that heavy smoke could be seen after the Yemeni missiles hit Saudi arms arsenal.
The Saudi-led forces sustained heavy casualties as the Yemeni missiles precisely struck their arms and ammunition depots.
There were no immediate reports on the exact number of casualties, but eyewitnesses confirmed that the missiles landed precisely on depots.
Meantime, a Yemeni source disclosed that Saudi fighter jets once again violated the ceasefire in several provinces of Yemen, specially Zobab region in Ta'iz province, Sana'a, Ma'rib, Sa'ada and Lahij.
Also in Ta'iz province, the Yemeni army and popular forces blocked the Saudi-led forces' attempts to advance towards the villages of al-Shabiya and al-Joureh in al-Sarari region.