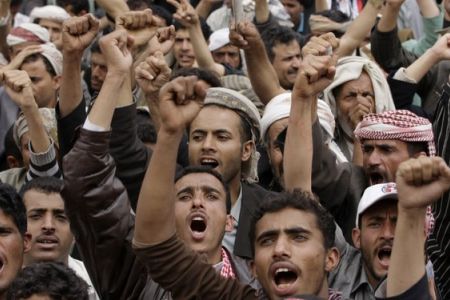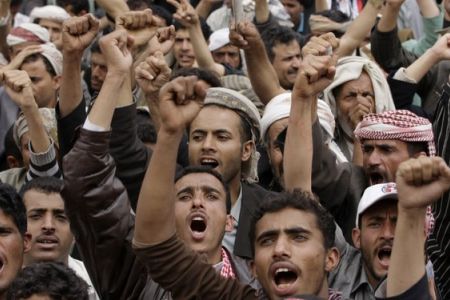 Religious leaders in Yemen have called on embattled President Ali Abdullah Saleh to resign as dozens of people have been killed in by pro-Saleh supporters.
In a statement issued on Sunday, Yemen's leading clerics held Saleh responsible for the massacre of 52 anti-government protesters by loyalists to Saleh following Friday prayers in Sana'a.
The clerics also asked Yemeni security forces to not open fire on people demanding an end to Saleh's 32-year rule.
"We call on the army and security forces to not carry out any order from anyone to kill and repress," AFP quoted the clerics as saying.
Sheik Sadiq al-Ahmar, the leader of Yemen's most powerful Hashed tribe, also urged Saleh to leave power.
Huge crowds on Sunday attended the burial procession of those killed in Friday's brutal crackdown.
Many of the victims were shot in the head and neck by snipers, a Press TV correspondent reported.
The United Nations and the international community have condemned the aggression on peaceful demonstrators in the poor Arab country.
Inspired by revolutions in Tunisia and Egypt, the anti-government protests started in January, calling for the ouster of the regime.
Saleh has already been in office for 32 years with several opposition members arguing that his long-promised reforms have not materialized.
Despite nationwide rallies, the Yemeni ruler insists that he would remain in power until the end of his term in 2013.
The Yemeni opposition says it is determined to continue with its peaceful revolution until the fall of the regime.