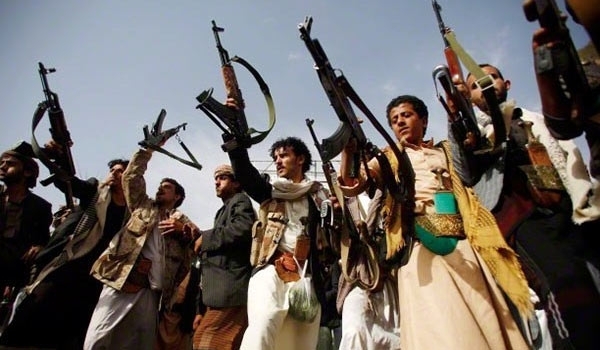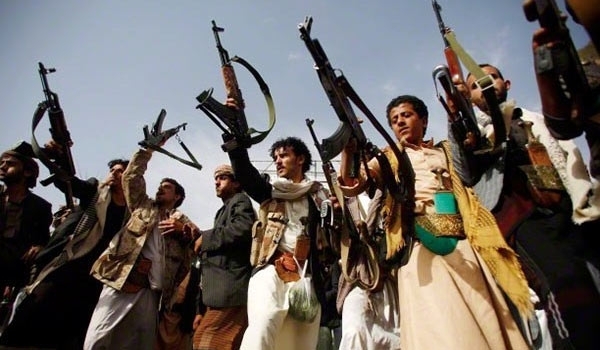 A senior commander of the Yemeni army announced the killing of over 100 terrorists in Aden on Thursday, and said the popular and military forces in the city are close to the final victory.
"The popular raid on terrorists' positions in Aden led to fierce clashes, resulting in the death of tens of Saudi mercenaries," Brigadier General Abdullah al-Saqri told FNA today.
He said that the popular and tribal forces have advanced in areas close to the University of Aden and are about to lay siege on the center.
Saqri underscored coordination between the popular forces, including Ansarullah, and the army in the clashes in Aden, and said over 100 terrorists and mercenaries of the fugitive President Mansour Hadi have been killed.
The clashes between the Ansarullah fighters and the Saudi-backed al-Qaeda terrorists as well as the pro-Hadi militias continue in the Southern parts of the country as Saudi Arabia has been striking Yemen for 127 days now to restore power to fugitive president Mansour Hadi, a close ally of Riyadh. The Saudi-led aggression has so far killed at least 5,313 Yemenis, including hundreds of women and children.
Hadi stepped down in January and refused to reconsider the decision despite calls by Ansarullah revolutionaries of the Houthi movement.
Despite Riyadh's claims that it is bombing the positions of the Ansarullah fighters, Saudi warplanes are flattening residential areas and civilian infrastructures.
The Ansarullah fighters and army troops have made major advances in their fight against the Saudi-backed al-Qaeda terrorists and forces loyal to fugitive former President Mansour Hadi across Yemen in recent weeks.