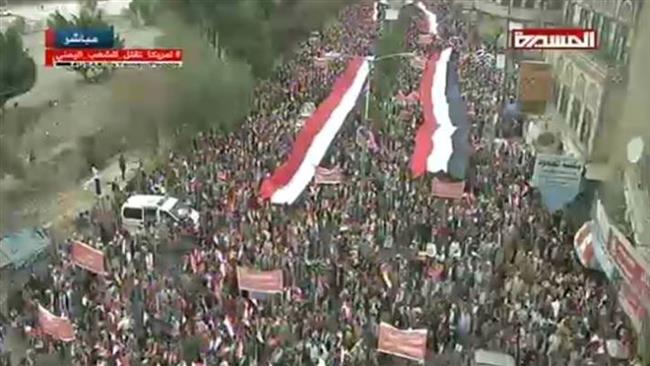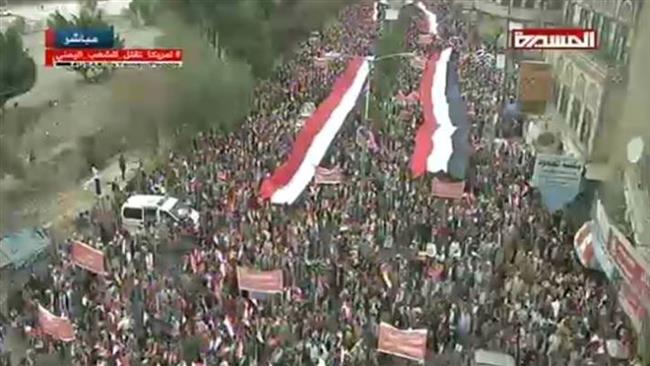 Thousands of Yemenis have taken to the streets of the capital, Sana'a, condemning the Saudi regime's deadly military campaign against their country.
During the Thursday march in Sana'a, the Yemenis chanted anti-Saudi slogans and censured the United States for backing the Riyadh regime in its aggression against its southern neighbor.
Over 8,270 people, among them 2,236 children, have been killed and 16,015 others injured since the onset of the Saudi raids last March.
The strikes have also taken a heavy toll on the country's facilities and infrastructure, destroying many hospitals, schools and factories.
Yemenis have responded with attacks against Saudi forces deployed in the country as well as targets inside Saudi Arabia.