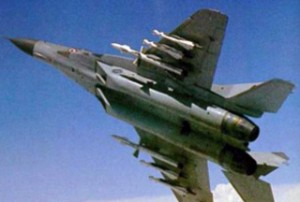 Yemen's Houthi fighters say they have shot down a fighter jet during clashes with government forces in north-western Yemen.
"Our anti-aircraft batteries shot down a military plane, which carried out bombings in the city of Razeh, near the border with Saudi Arabia," Abdessalam Mohammad, a spokesman for the fighters, told AFP.
This is while, the Yemeni military said the plane crashed due to technical problems.
The Sukhoi plane crashed during a raid on suspected strongholds of the Houthi fighters in north-western Yemen, Colonel Askar Zuail on Sunday, a military commander in the north-western Yemeni province of Saada, told DPA by telephone.
He added that the "plane crashed due to a technical malfunction. The pilot ejected and landed safely."
This is the third time Yemen has lost an air force fighter jet in Saada since the army began its latest offensive on the Houthi fighters on August 11.
Meanwhile, Saudi Arabia says it has regained control of its border region of Jabal Dukhan. The area was earlier seized by the Houthis.
Saudi warplanes have been targeting Houthi positions inside Yemen since Thursday after four Saudi troopers reportedly went missing. Houthi fighters say they captured the Saudi troops inside Yemeni territory.