Saudi Arabia
Yemen
Yemeni forces block Saudi mercenaries' advance on Alib Mountains in Najran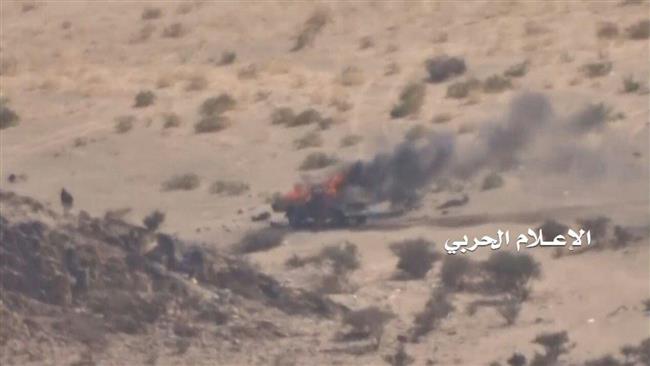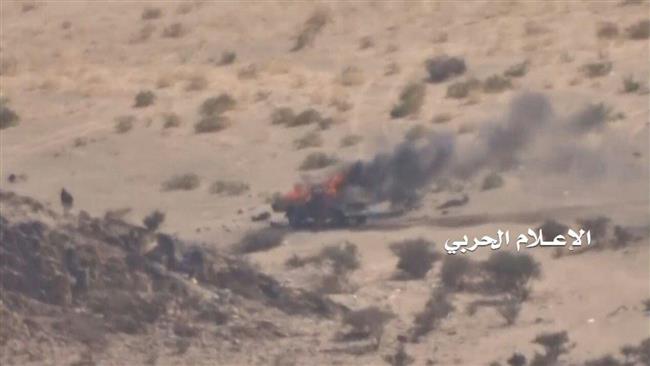 Yemeni army forces, supported by allied fighters from Popular Committees, have managed to block a large march of Saudi mercenaries in the eastern parts of Alib Mountains in the Saudi border region of Najran.
According to a report by Yemen's Arabic-language al-Masirah television network on Wednesday, the Saudi mercenaries suffered heavy losses in lives and equipment after Yemeni forces began shelling them from various directions.
The ambush carried out by Yemeni fighters dispersed columns of well-armed mercenaries, forcing the survivors to wander in all directions in the desert of Alib and to ultimately flee the scene.
Meanwhile, Yemeni troops also fired a number of Katyusha rockets at a military base held by Saudi mercenaries, in Yemen's central province of Ma'rib. There were no immediate reports on possible casualties among the mercenaries or the extent of damage inflicted on their military hardware.
Furthermore, Yemeni forces battered a gathering of Saudi mercenaries with mortar fire, inflicting damage on their equipment.
In another development, Saudi warplanes launched an airstrike against a residential building in Asifera district in Yemen's southwestern province of Ta'izz, Killing a child and wounding three other children.
At least 13,600 people have been killed since the onset of Saudi Arabia's military campaign against Yemen in 2015. Much of the Arabian Peninsula country's infrastructure, including hospitals, schools and factories, has been reduced to rubble due to the war.
The Saudi-led war has also triggered a deadly cholera epidemic across Yemen.
According to the World Health Organization's latest count, the cholera outbreak has killed 2,167 people since the end of April 2017 and is suspected to have infected 841,906.