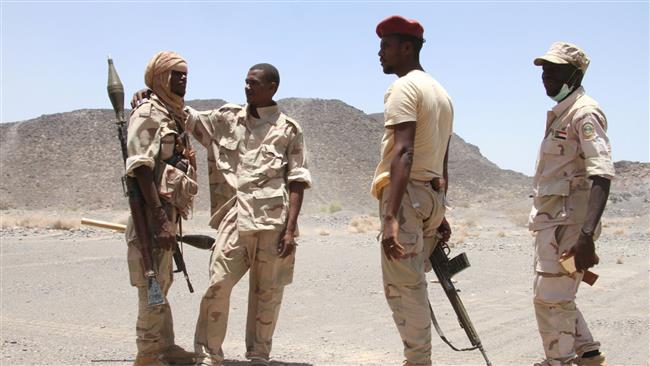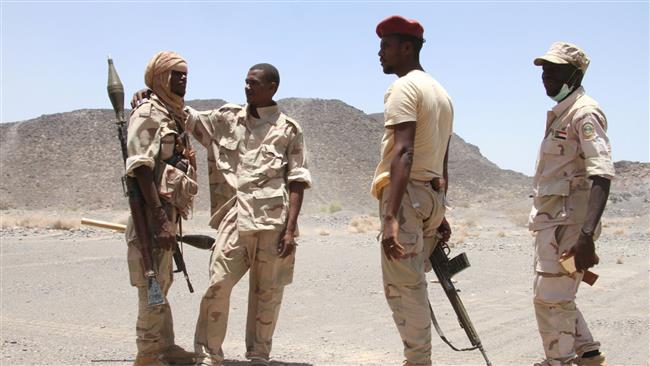 Yemeni army and allied forces have launched a missile attack against a military base in Saudi Arabia's southwestern Jizan region, inflicting casualties on Sudanese mercenaries there.
Yemen's Arabic-language al-Masirah television network reported that a medium-range Qaher M-2 ballistic missile had precisely hit the al-Mosem base in Jizan on Saturday.
A military source told al-Masirah that many Sundanese mercenaries, who were present at the base, were killed and injured in the missile strike.
The al-Mosem military base had come under a similar Yemeni missile attack on Friday.
Yemeni forces also targeted other areas in Jizan, among them areas in the vicinity of the al-Tawal border crossing.
Yemen has witnessed a deadly Saudi-led war since March 2015 to eliminate the Houthi Ansarullah movement and reinstall a Riyadh-friendly former regime.
Saudi Arabia has also achieved neither of the objectives despite spending billions of dollars on the war and enlisting the cooperation of dozens of its vassal states as well as Western countries.
Houthi and tribal fighters and allied army factions have been jointly fighting back the Saudi-led invaders.
The protracted war, which has been accompanied by a naval and aerial blockade on Yemen, has so far killed over 12,000 people and led to a humanitarian crisis in the impoverished state.