Saudi Arabia
Yemen
Yemeni forces hit gathering of Saudi mercenaries in Jawf with ballistic missile: Army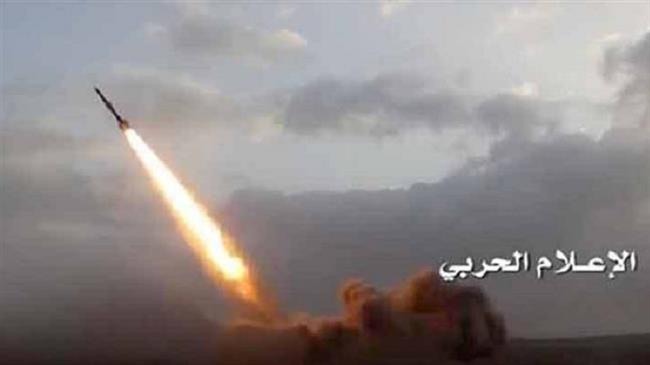 Yemeni forces have launched a ballistic missile at a gathering of Saudi mercenaries in Yemen's northern province of al-Jawf in retaliation for airstrikes by the kingdom, the army says.
The spokesman for Yemeni Armed Forces, Brigadier General Yahya Saree, said Yemeni soldiers and allied fighters hit the gathering with a domestically-developed and medium-range Qassem (Raider) ballistic missile on Thursday afternoon.
The missile hit the designated target with high precision and its explosion either killed or wounded dozens of mercenaries, the Arabic-language al-Masirah television network further quoted the general as saying.
Saree said Yemeni forces also managed to completely block the advances of Saudi mercenaries, who attempted for at least 16 hours under intense air cover.